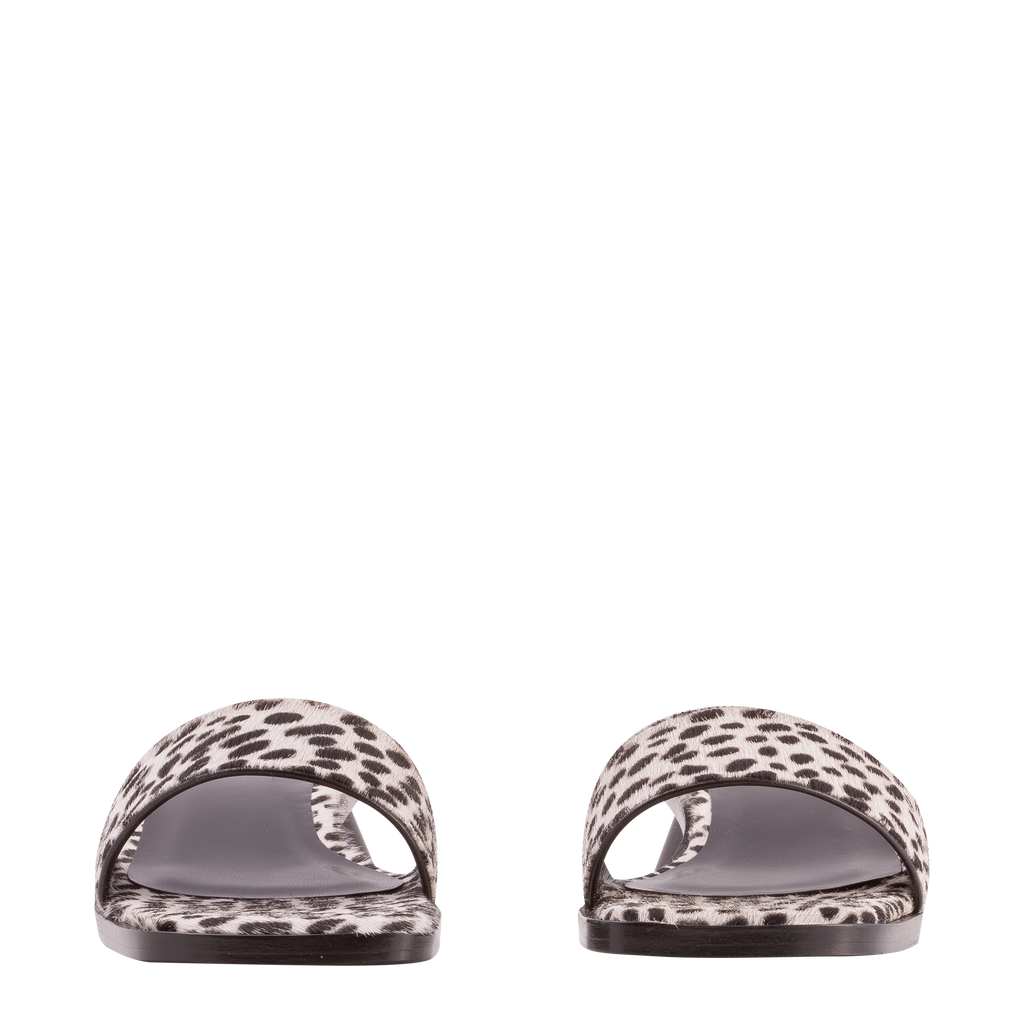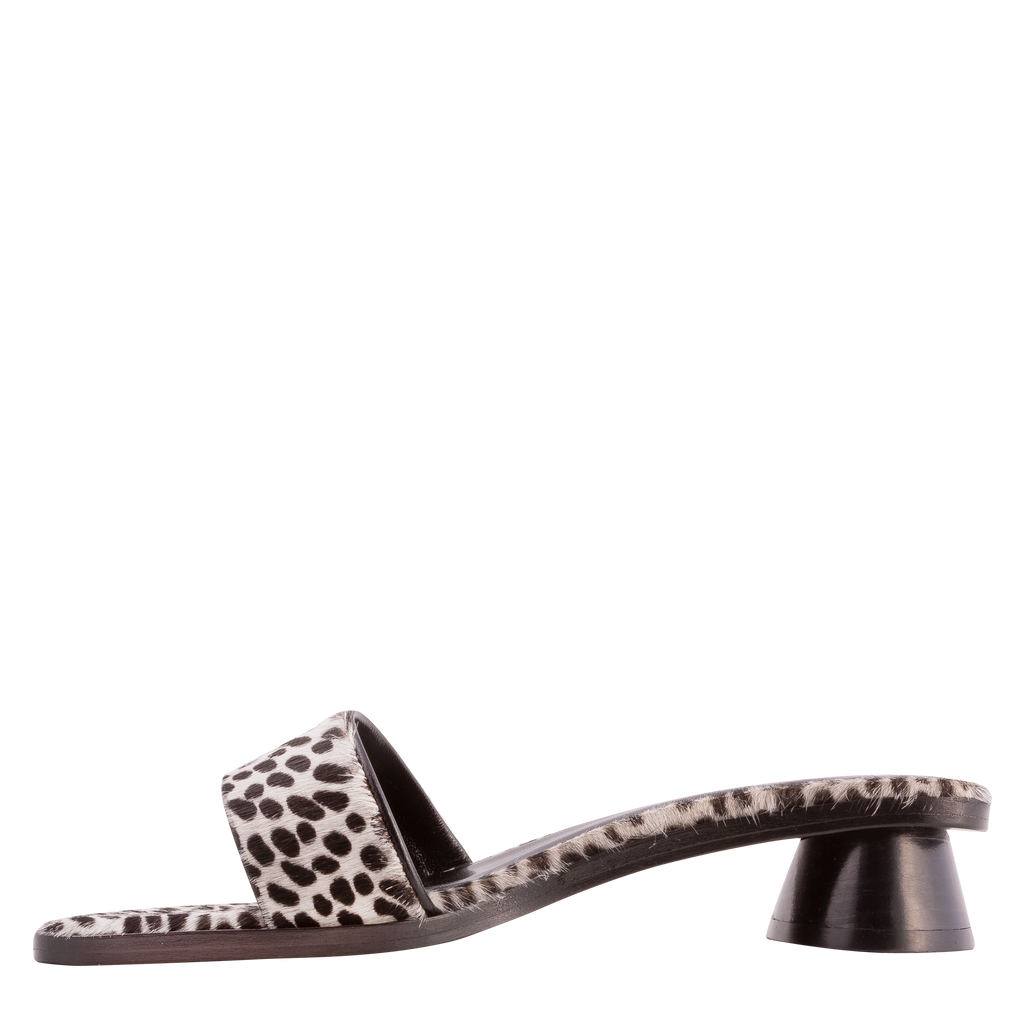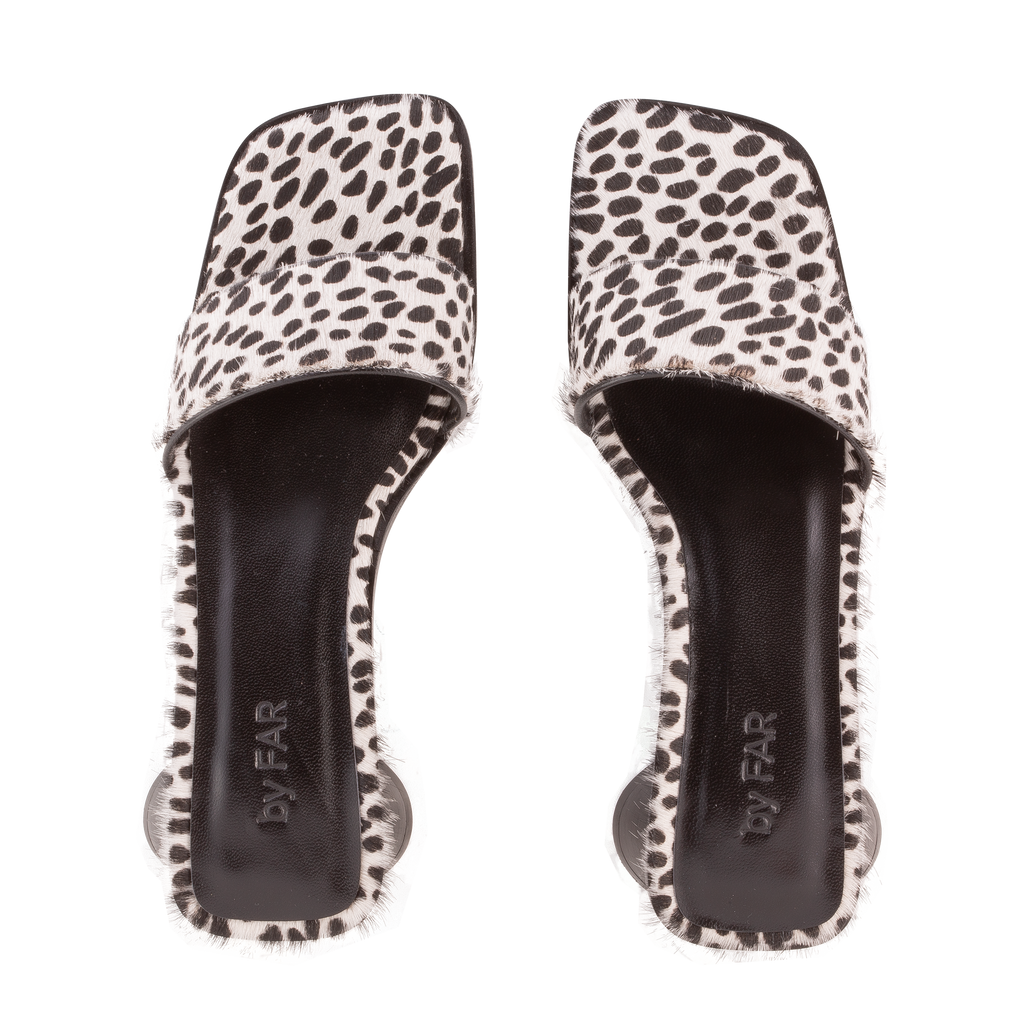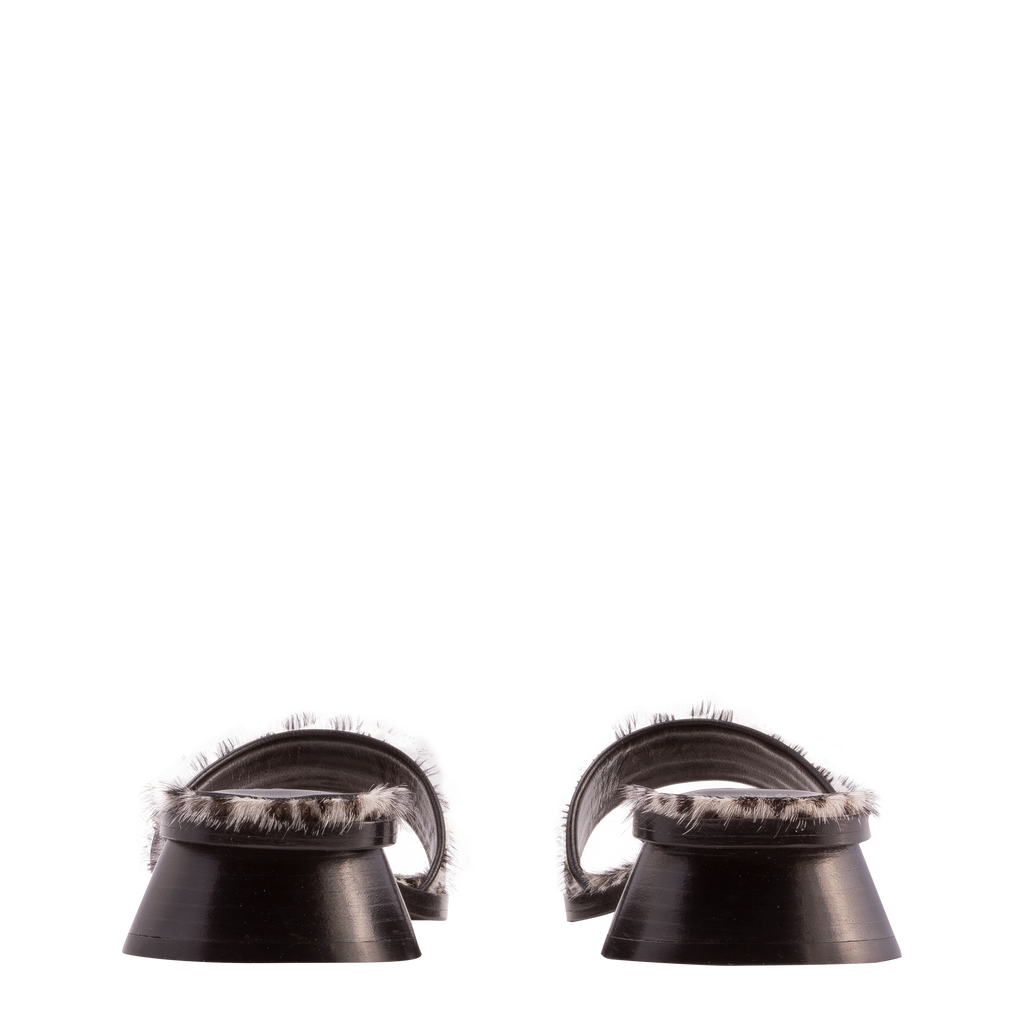 Sonia — Cheetah Print Pony
BY FAR was founded in 2016 by twins Valentina and Sabina, and their best friend Denitsa. The brand's name was derived from the names of the founders' three little boys, who are, naturally, by far their greatest source of pride. By FAR is a designer advanced contemporary shoe and bag brand focusing on modern pieces with a nostalgia for vintage. Our premium product is made with love and an appreciation for the finest materials, outstanding quality and comfort. A breakout social media success, BY FAR has earned a cult following among the fashion crowd, with a steady stream of influencers, actresses and stylists trotting the globe in BY FAR's mini bags, simple booties and square-toe sandals that anticipate that 90s coolness.
Sonia is the perfect minimal mule you have been searching for! Heel measures about 3.00cm/1.20 inches.


Material: 100% Pony Hair Leather, Insole 100% Soft Italian Polished Goatling Leather


Made in Portugal