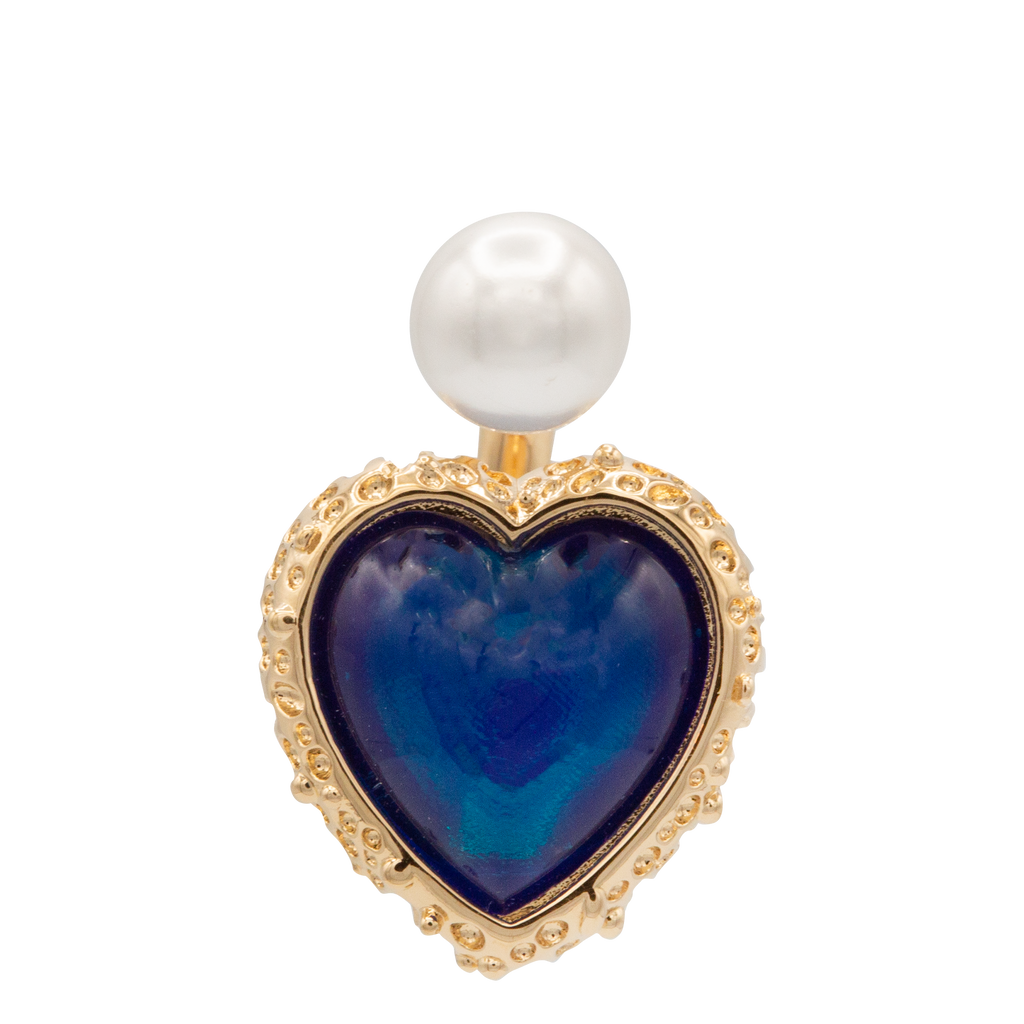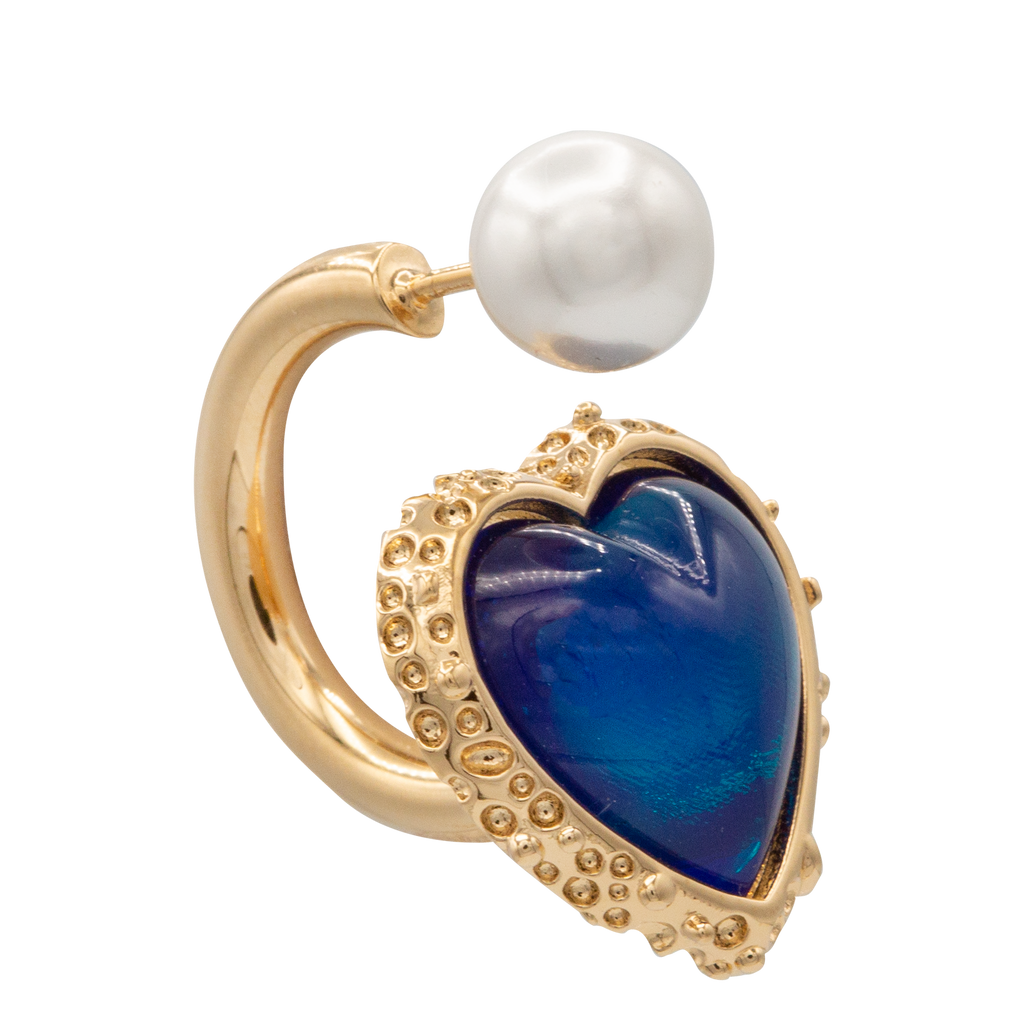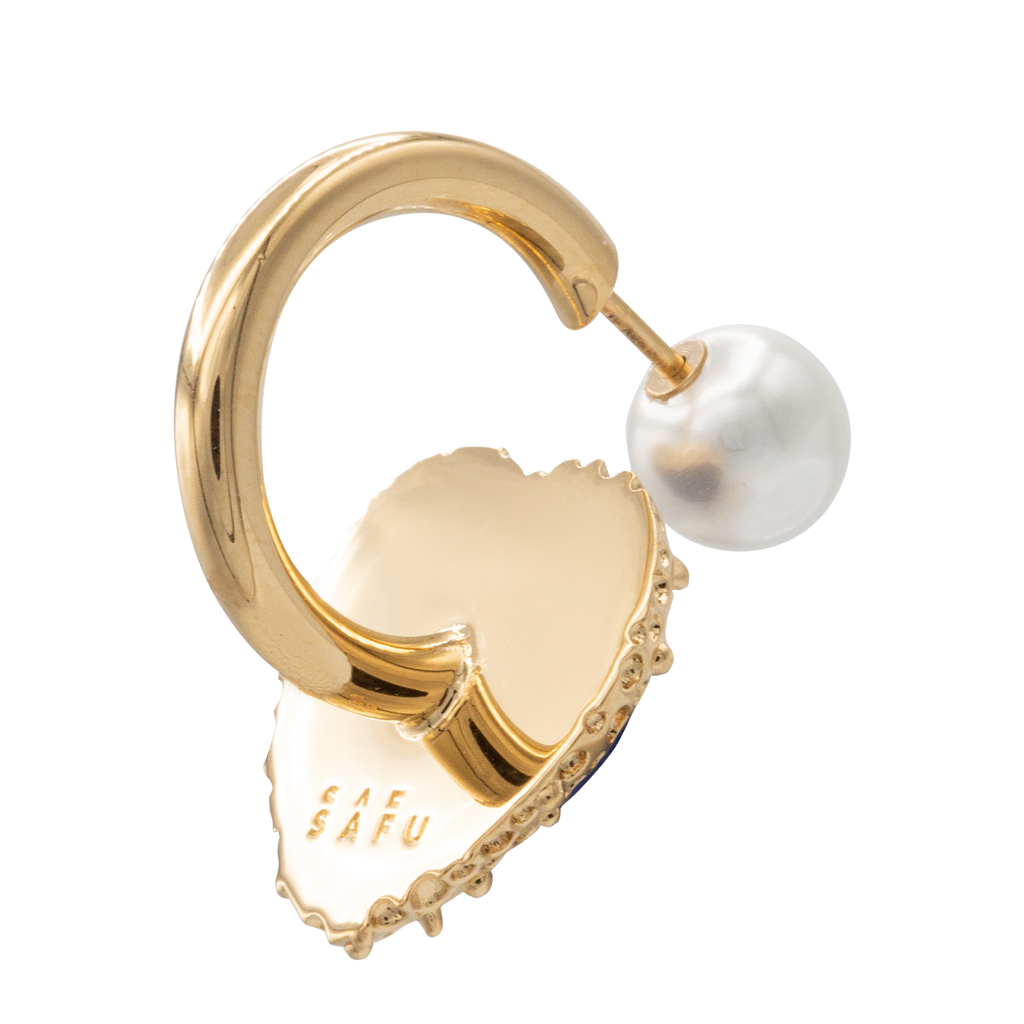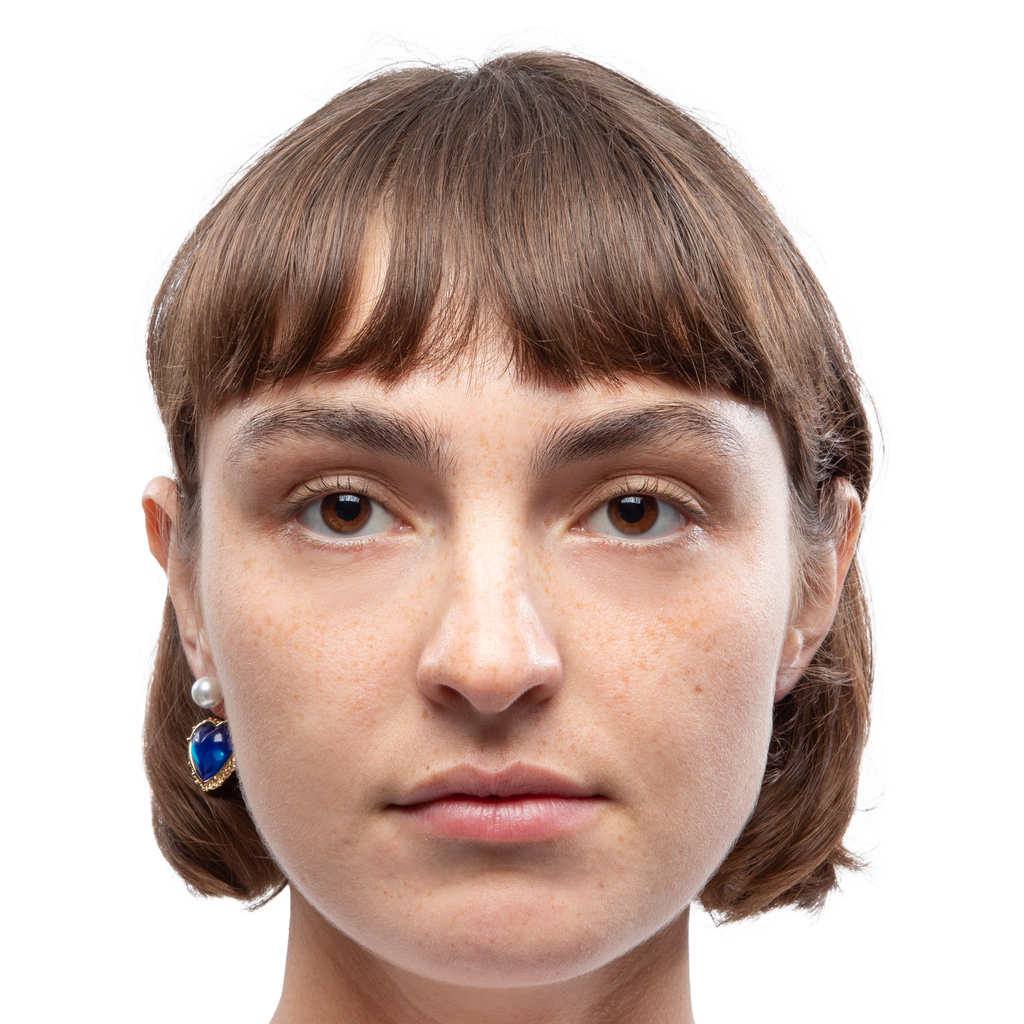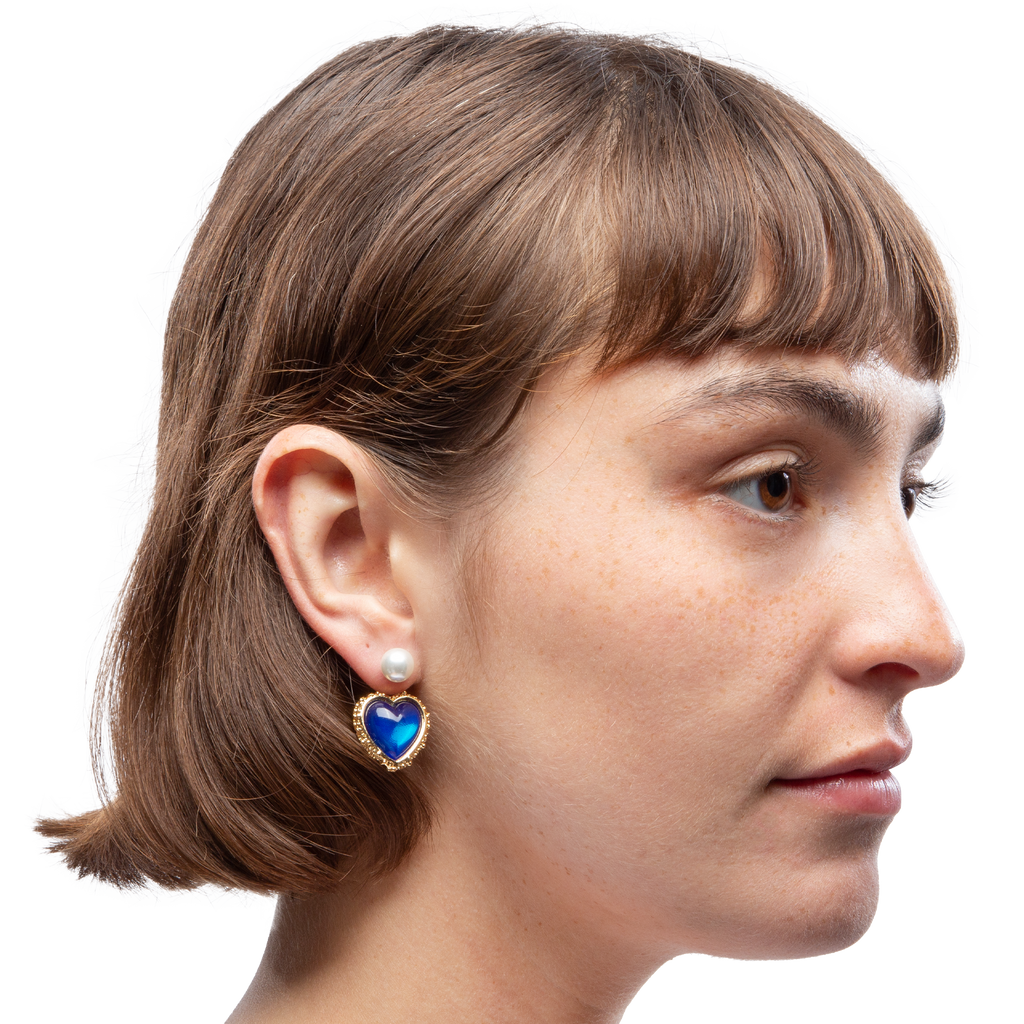 Miss Limelight Blue Earring
Operating from Paris and crafted in Italy since its launch in 2016, Safu Seghatoleslami's SafSafu embodies a pleasing blend of knowing irony and earnest joy. Drawing inspiration from sources like the kitsch, the bad taste, the 80's, the iranian folk and elements from our daily life, SafSafu compresses a cacophony of dubious stimuli into a spread of delicate gold and silver shapes, decorated by blaring gemstones.


Mini hoop earring with a blue sapphire heart in a golden frame and a pearl on top serving as closure.
Sold as single.
For pierced ears.
Materials: 24 k gold plated brass, acrylic, enamel, faux pearl.
Made in Italy.
**The colour brightness of the heart might vary depending on how light reflects on it.