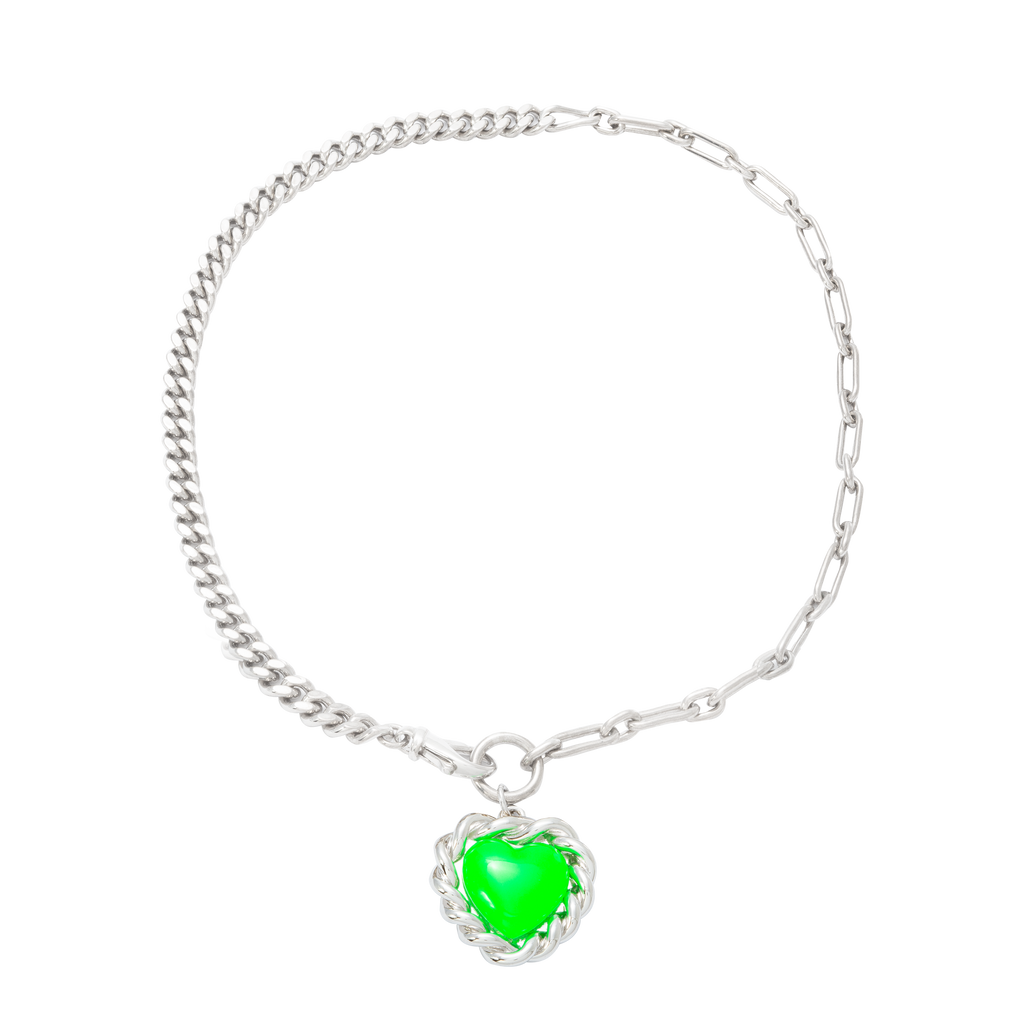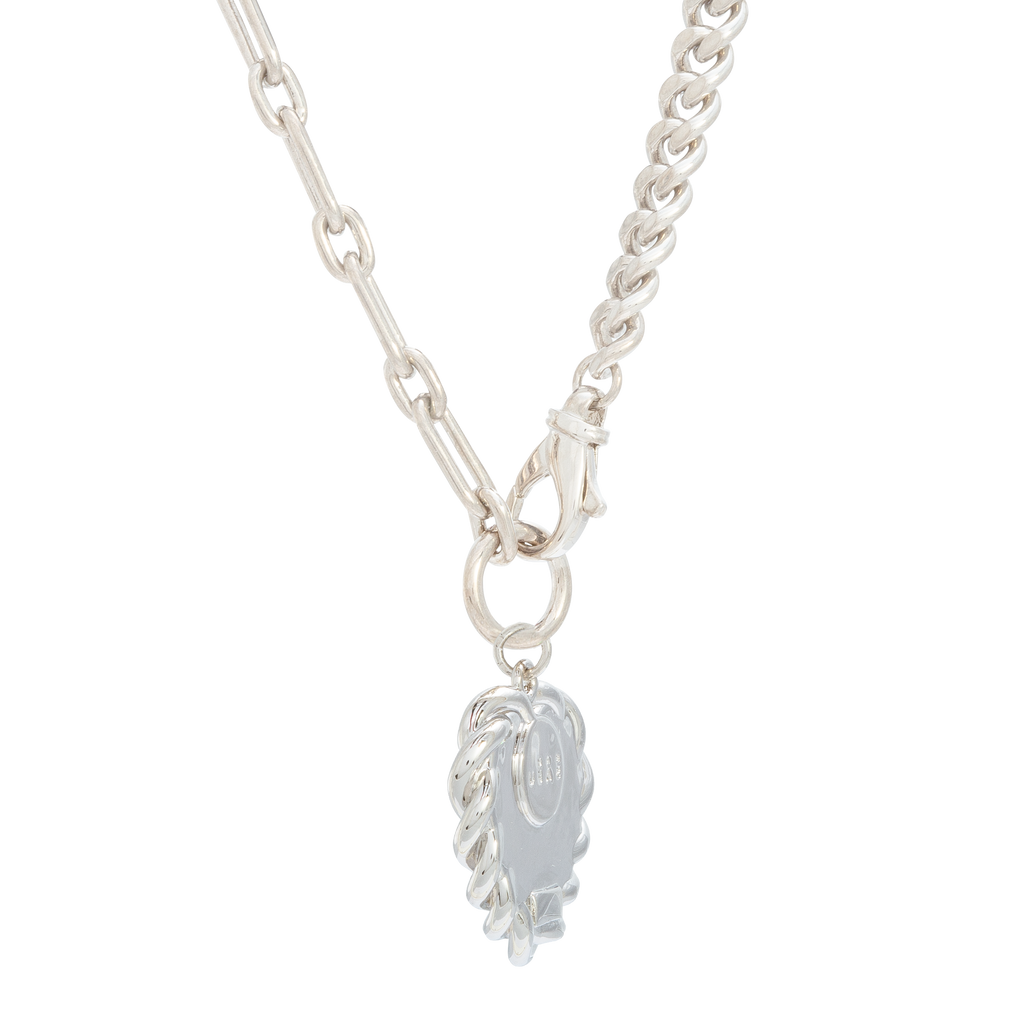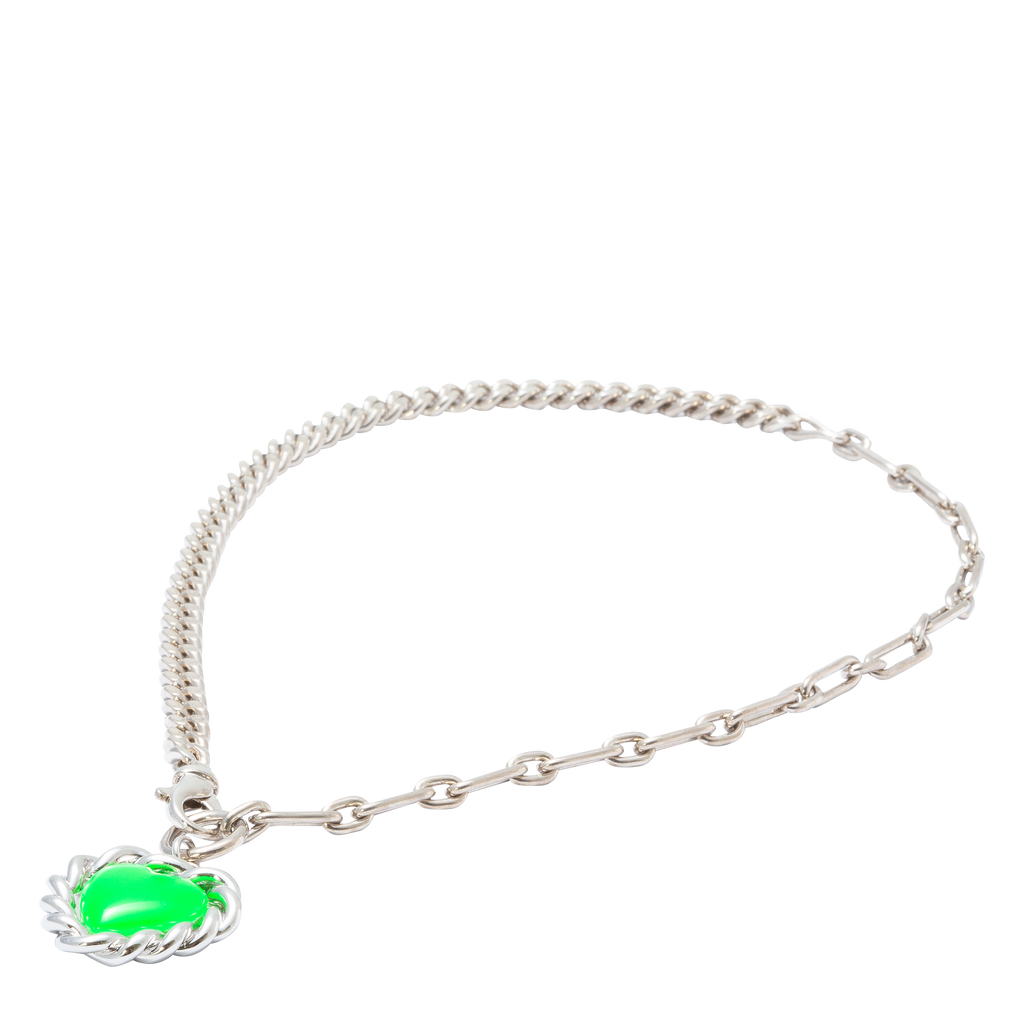 Limelight Neon Green Necklace
Operating from Paris and crafted in Italy since its launch in 2016, Safu Seghatoleslami's SafSafu embodies a pleasing blend of knowing irony and earnest joy. Drawing inspiration from sources like the kitsch, the bad taste, the 80's, the iranian folk and elements from our daily life, SafSafu compresses a cacophony of dubious stimuli into a spread of delicate gold and silver shapes, decorated by blaring gemstones.

The famous Limelight Neon Green earrings have found their alter ego: a cool silver double-chain built up with SafSafu's bright green heart.

The necklace is made mixing  2 different chains.

Front clasp.

Materials: Palladium plated brass, acrylic, enamel.

Made in Italy