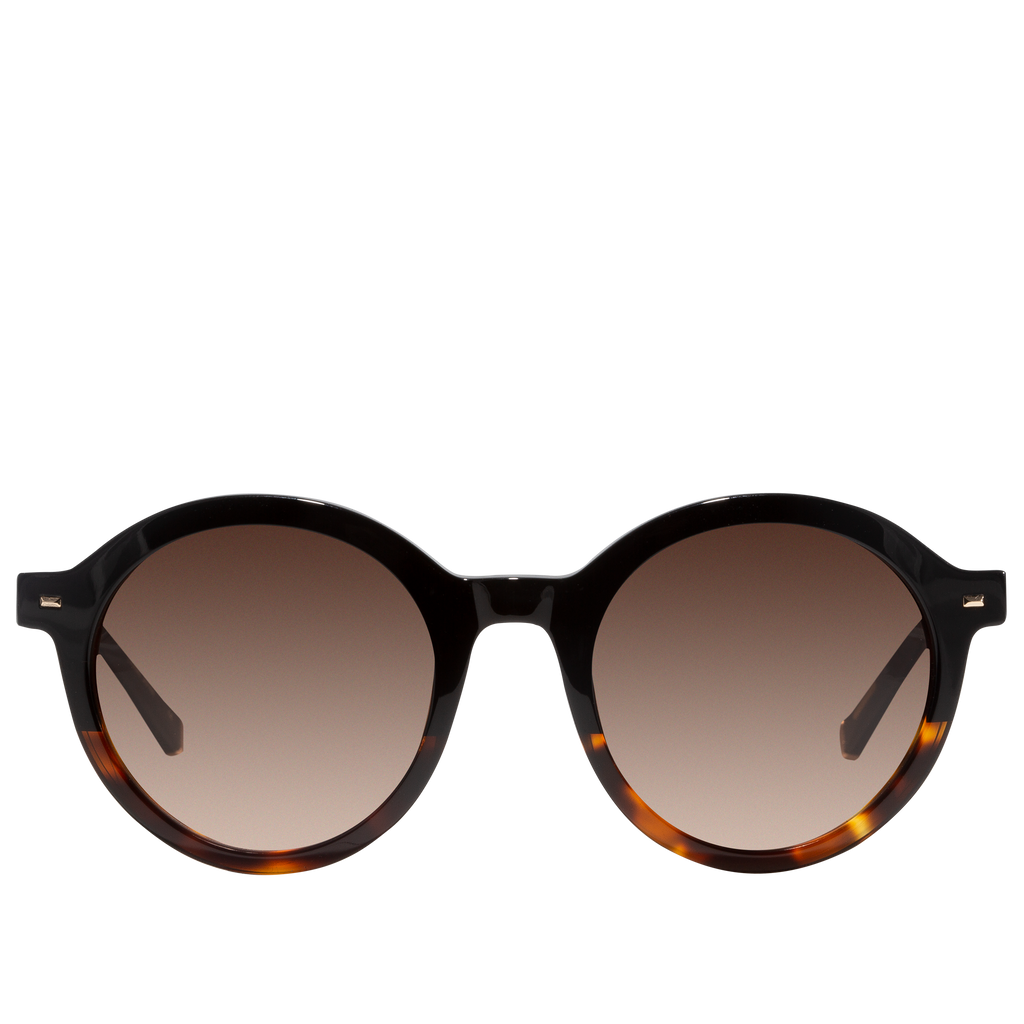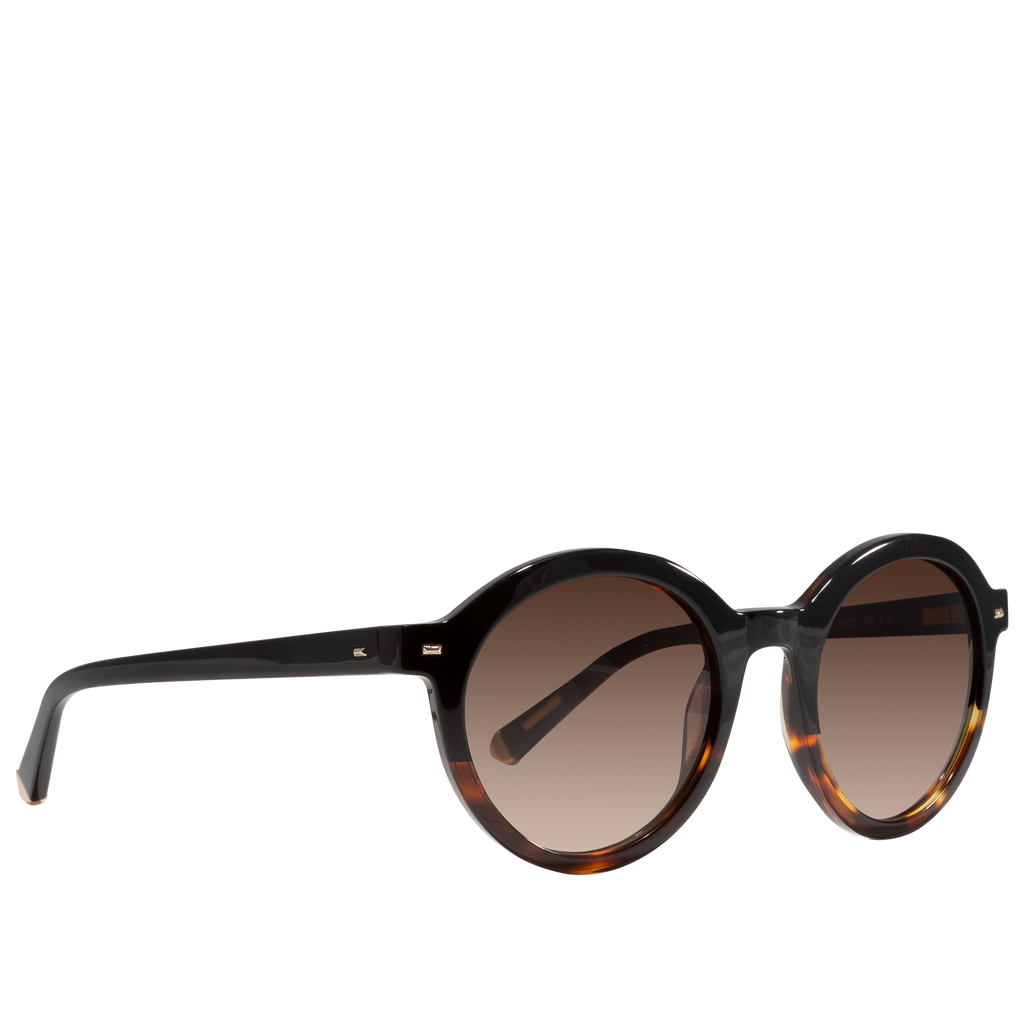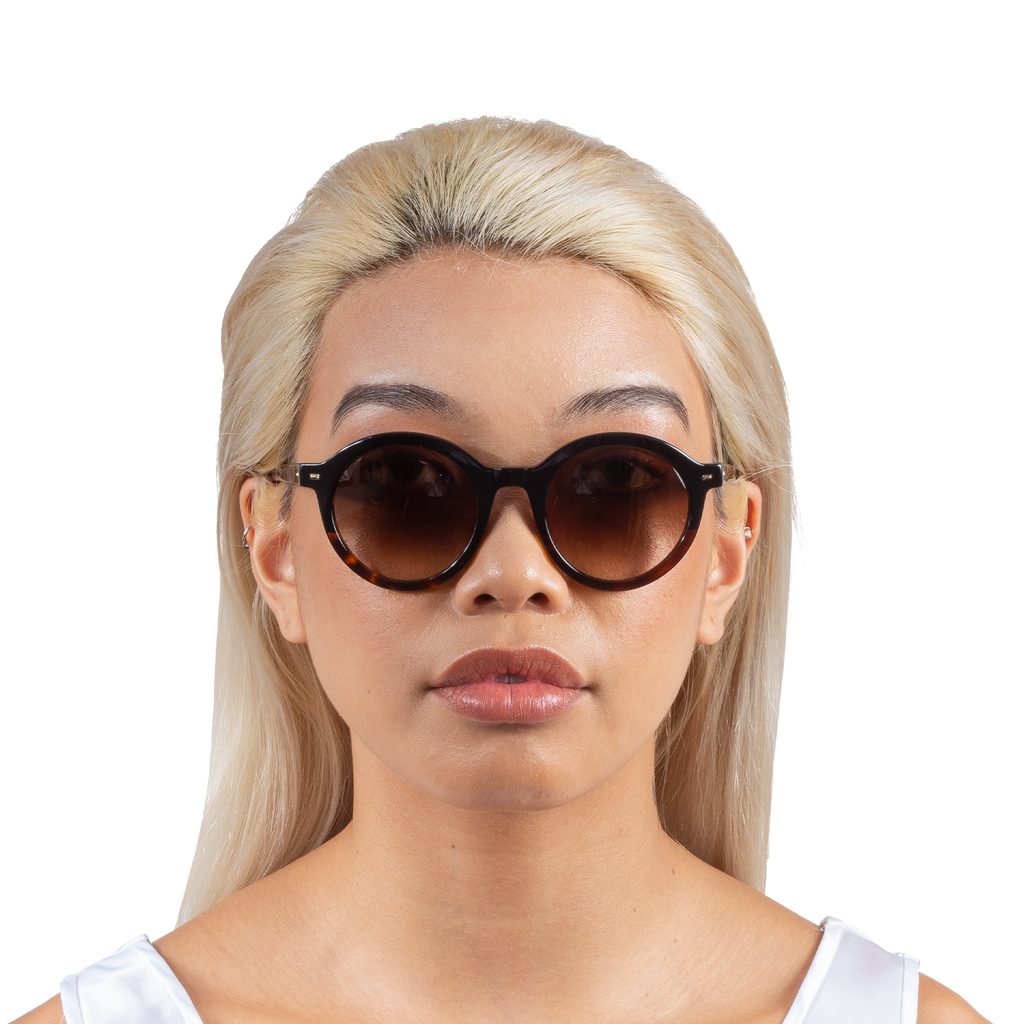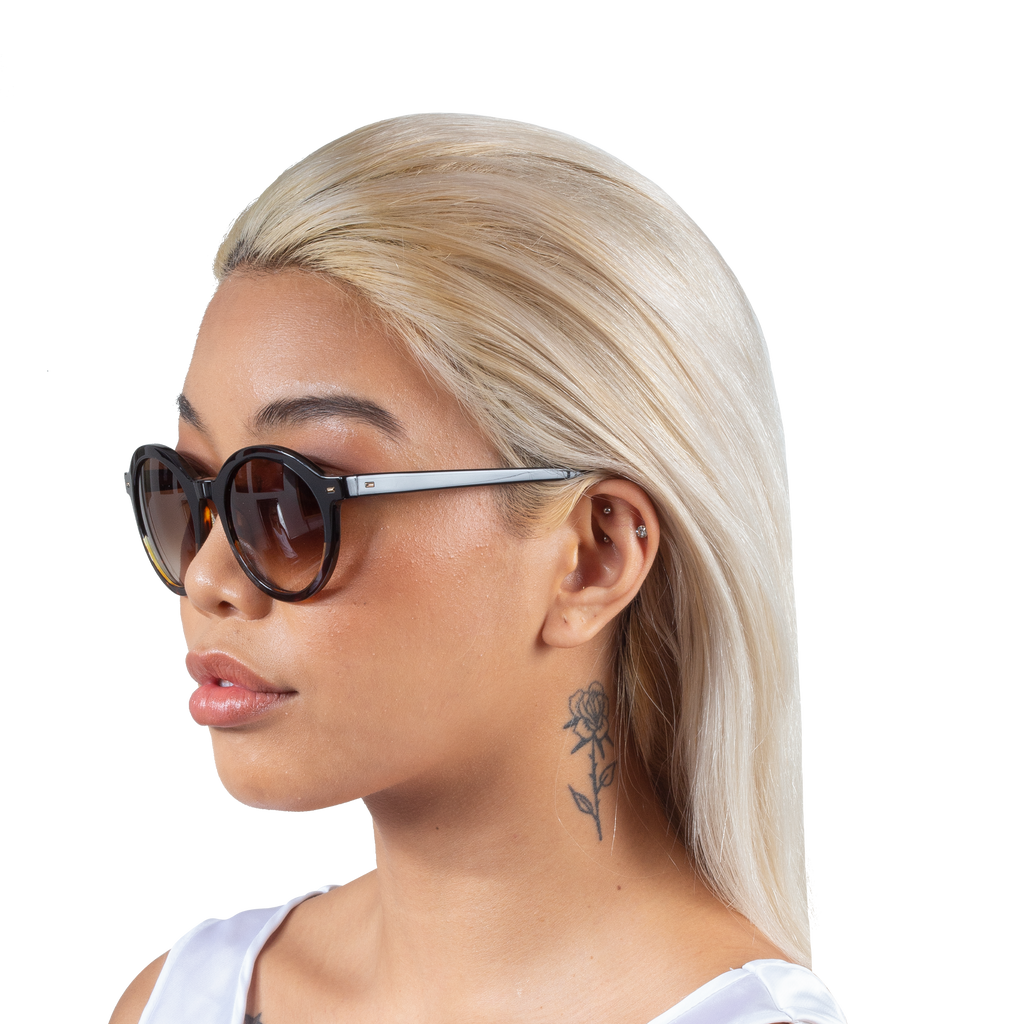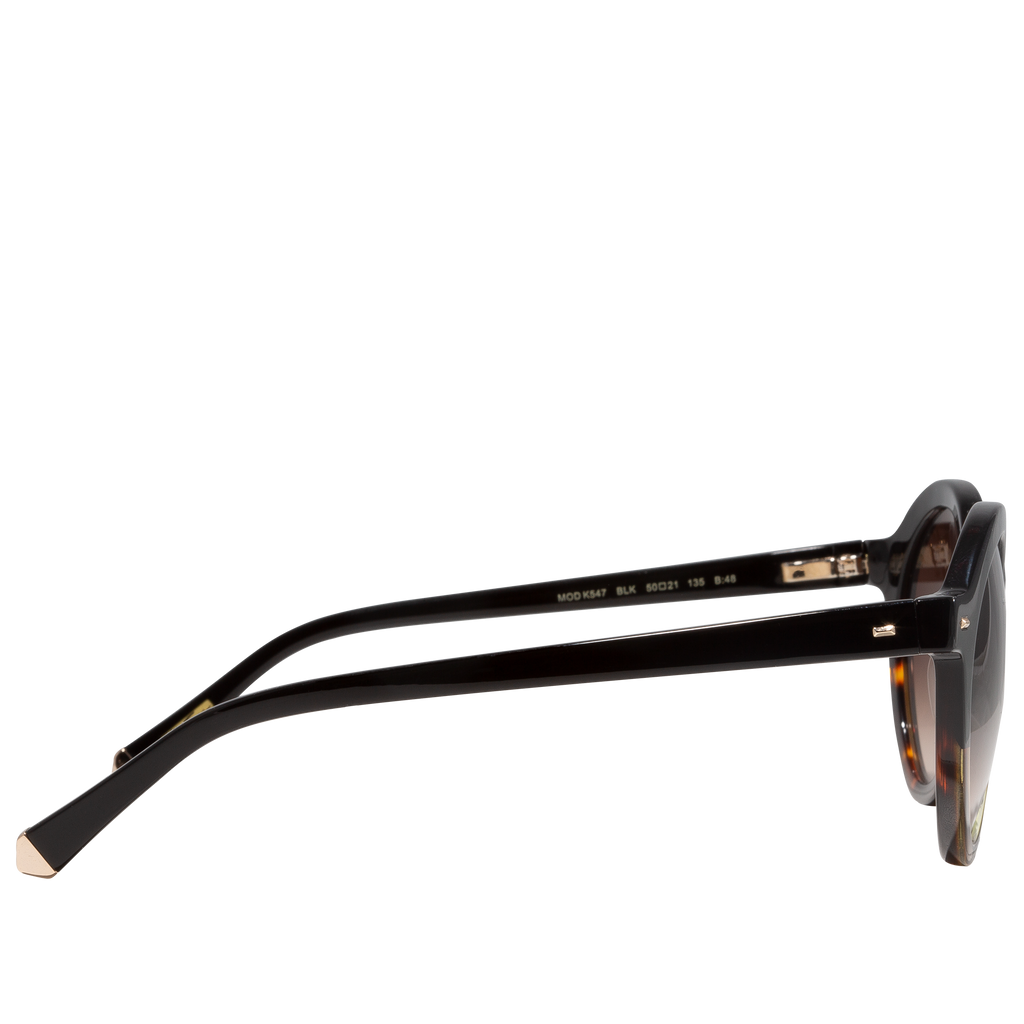 As a leading stylist for top fashion publications, acclaimed designers and many of the most fashionable stars in Hollywood, Kate Young is renowned for not only defining what's now, but also predicting what's next.  Famous for styling the beautiful Selena Gomez, Natalie Portman, Sienna Miller, Margot Robbie, Dakota Johnson, and Michelle Williams, Kate has established these women as today's fashion icons. Therefore, it only makes sense that Kate Young turned to Tura, the originator of eyewear as a fashion accessory, to help translate her visionary styling into optical fashion. Drawing over 80 years of innovation, Tura was the ideal partner to help translate Kate's breakthrough styling into head-turning optical fashion. It was Tura, after all, that gave birth to the idea of the having an eyewear wardrobe as a fashion necessity accessory. The Kate Young for Tura collection is the next evolution of Tura's fashion legacy. 
Small round sunglasses with bone frames and tinted lenses.
Size: 50.21 136.
Acetate / Stainless Steel. Imported.