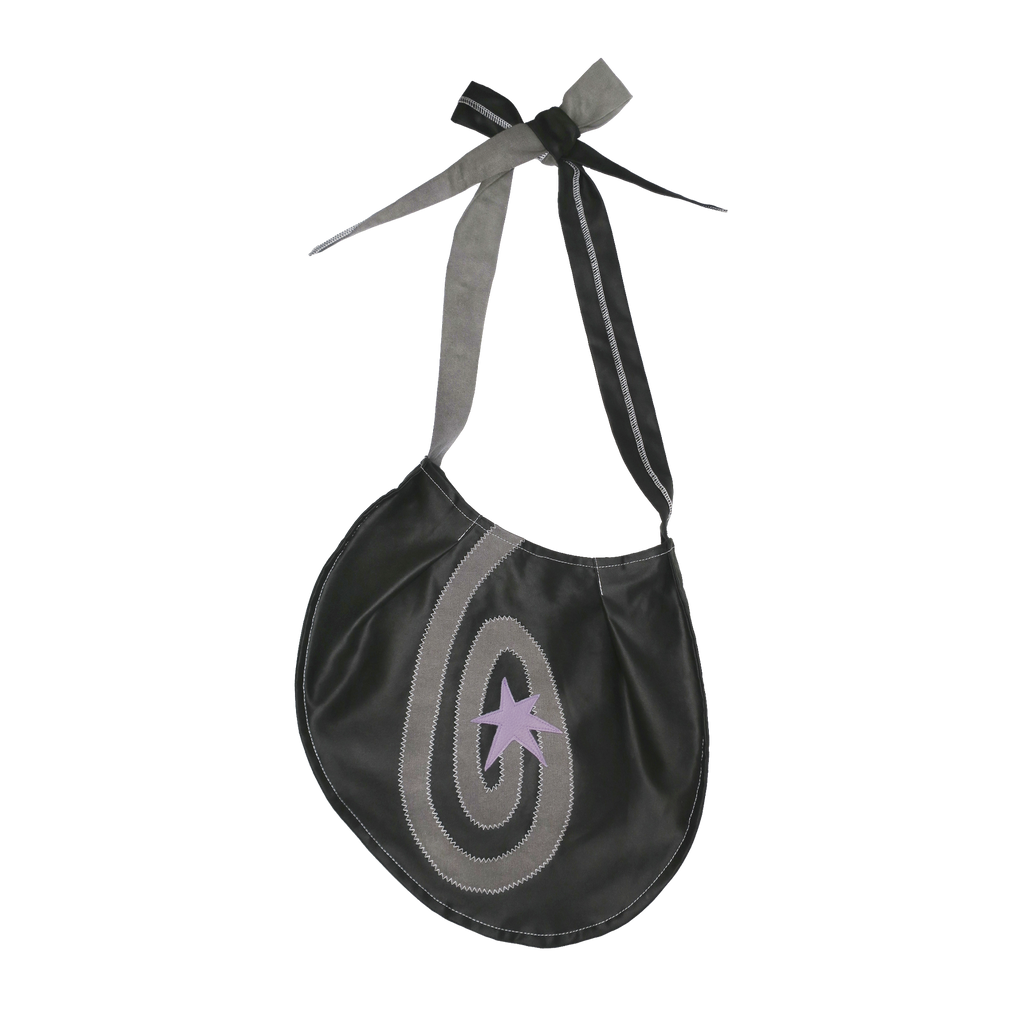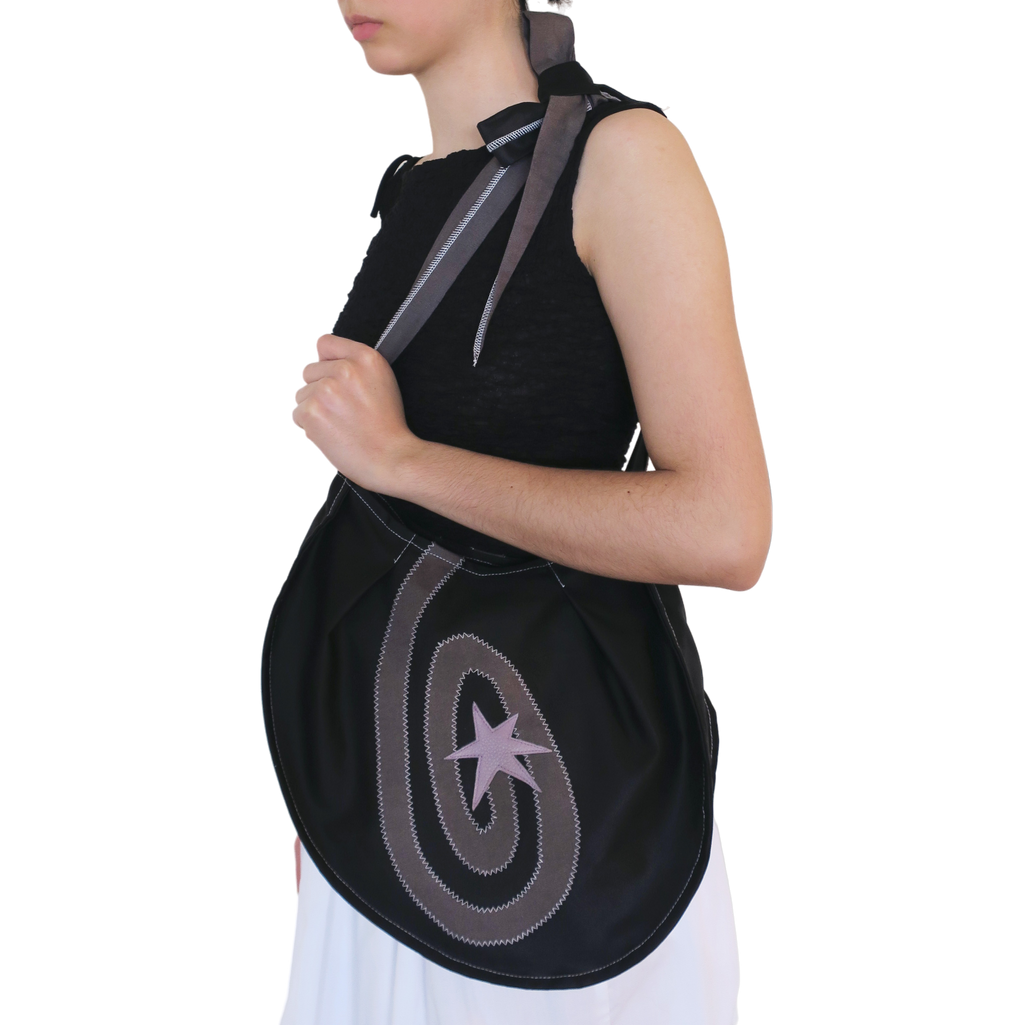 Dusk Swirl Bag (Made-To-Order)
CPW, an elevated daywear label in Toronto by Alexandria Ferdinand, emerged in 2021 during her final year in the Toronto Metropolitan University's BDes Fashion Design program. Inspired by her love for garment construction, CPW explores labor-intensive techniques like textile dyeing, hand knitting, and draping. With exposure from Showstudio's 'Class of 2021' exhibition, Ferdinand launched CPW, prioritizing slow production through made-to-order pieces to ensure quality, minimize waste, and eliminate overproduction.

Elevate your style with CPWs waxed denim shoulder bag, showcasing a round shape adorned with artful pleats and a gusset. Stand out with the distinctive contrast swirls and lavender leather star appliqués on both sides. Enjoy versatility with an adjustable tie strap and practicality with a cotton lining, two inner patch pockets, and an inner tie closure. Immerse yourself in functional fashion that seamlessly blends uniqueness and utility.


Handmade to order in Toronto by one maker. Please allow up to 2 weeks from time of ordering for bag to be made and shipped. 

Material: Outer: waxed cotton [cotton/polyester], Lining: 100% cotton, Appliqué: 100% leather