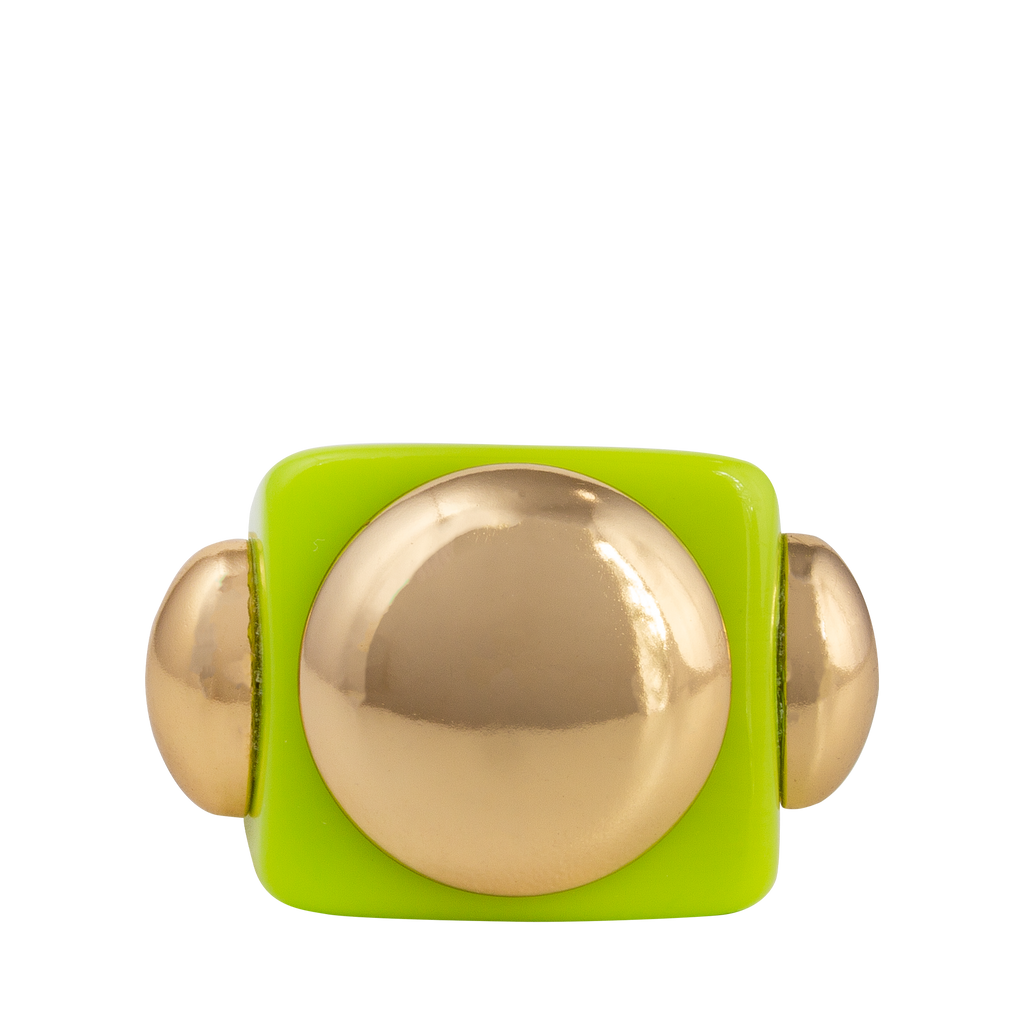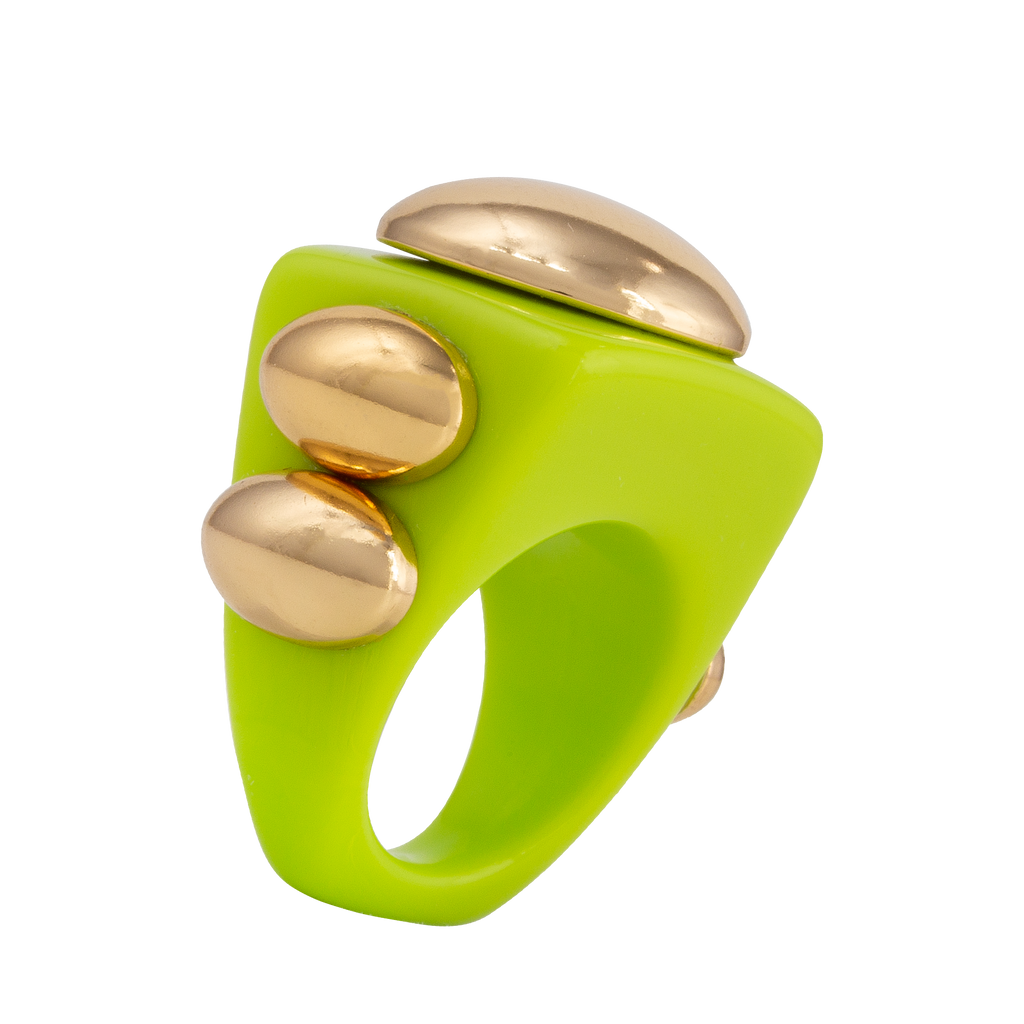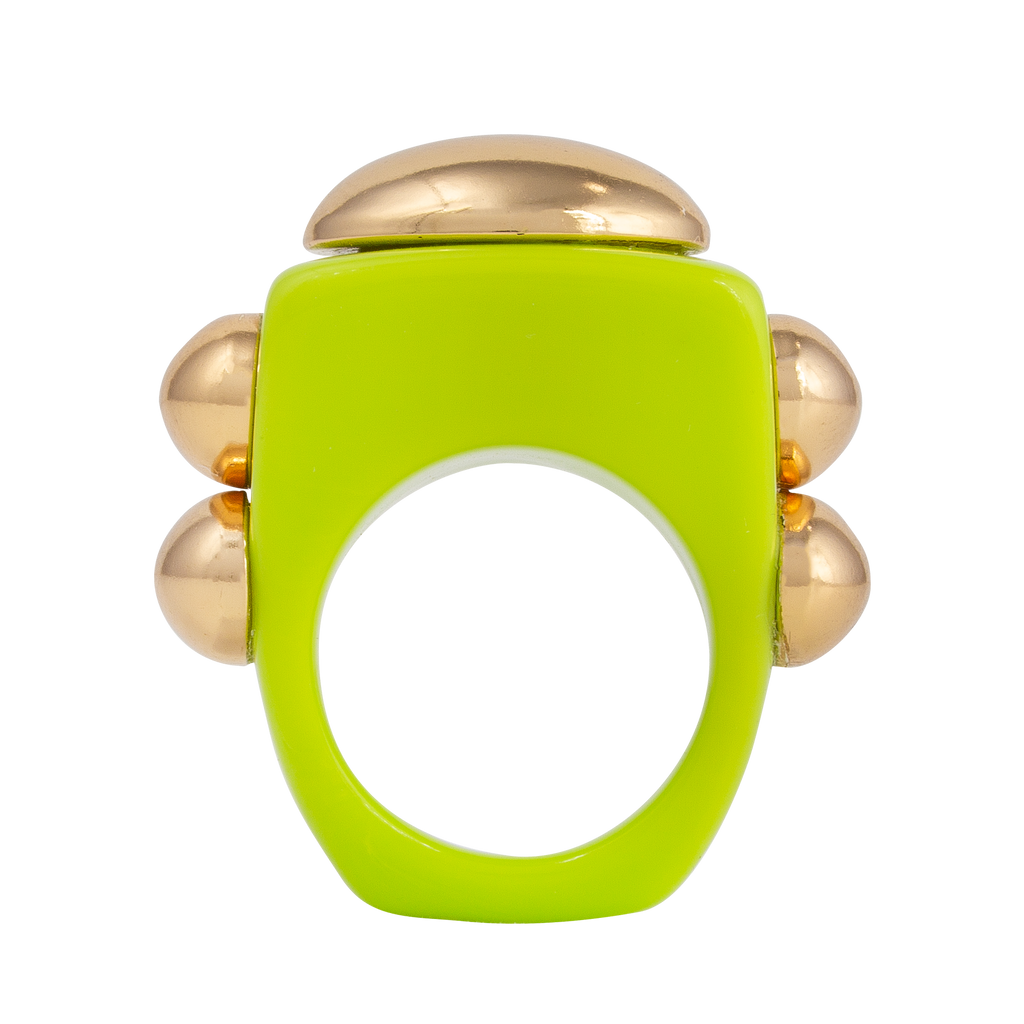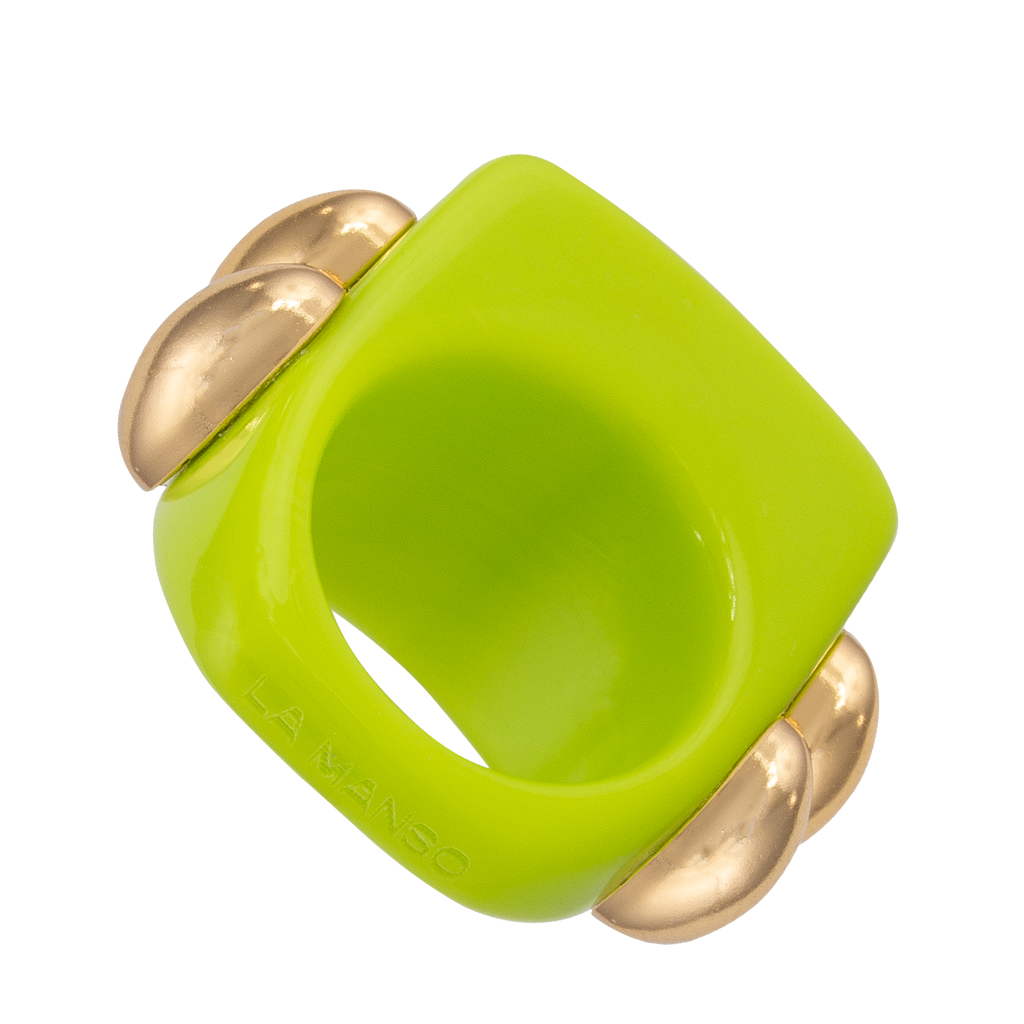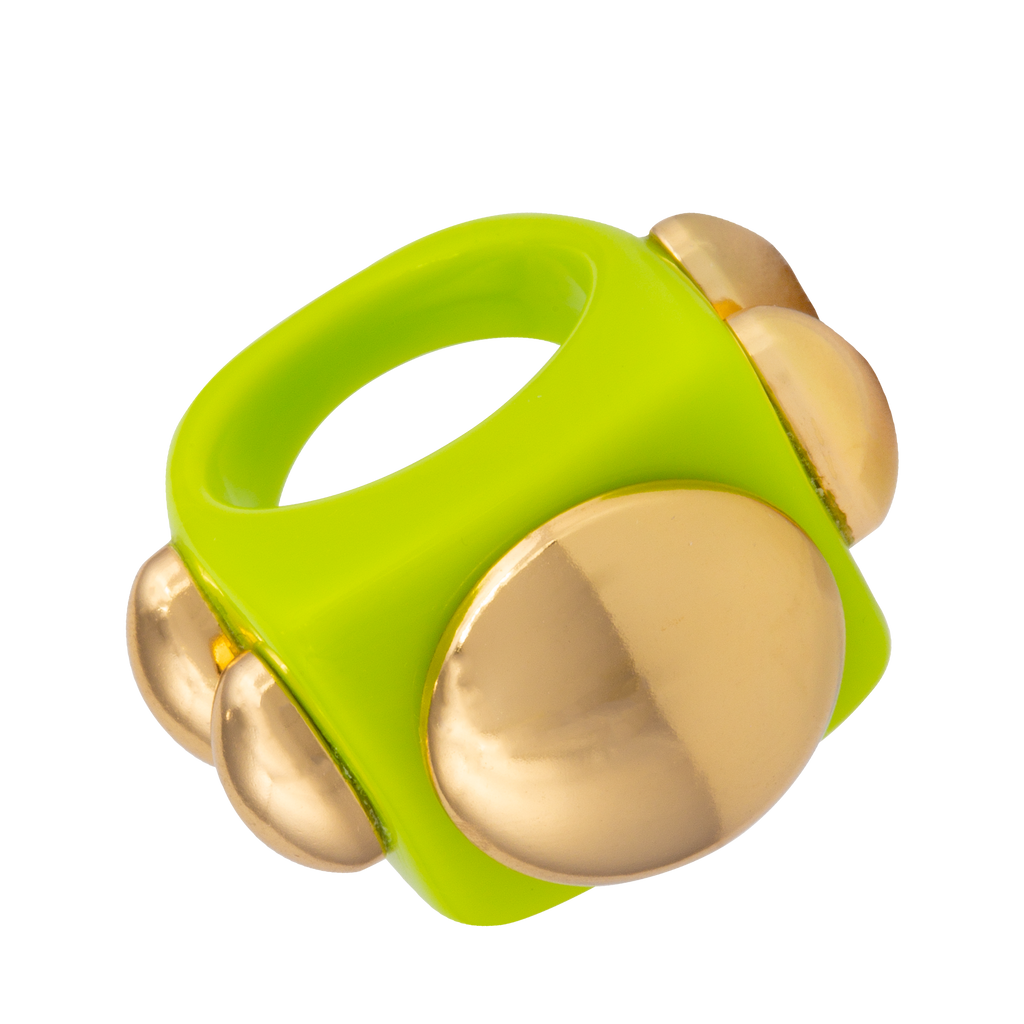 La Manso is not a brand, but a girl. Cute but assertive, she has made a business out of her everyday life. Her life, however, couldn't be a better combination of the ordinary and the extraordinary, the basic and the elevated, what's trendy and what's old-fashioned. Surrounded by all kind of personages, her days are full of anecdotes from which she spots what's meaningful and, therefore, worthy to be immortalized. There can't be just one word to define her, she represents her personality through objects, pictures, videos, spaces, events and collaborations. This allows her to mutate, to move from one  project to another without giving explanations. Quite the opposite, this modus operandi reinforces her character and will. 

No matter which urban tribe you followed as a teen, everyone has been in pain, feeling they were from another species in the human world before it became mainstream. The ALIEN & TRAPPER ring exists to commemorate and heal our inner rebel teenager.

Material: Gypsy gold oval, gold circle on a base of an acid green square ring.

Imported.