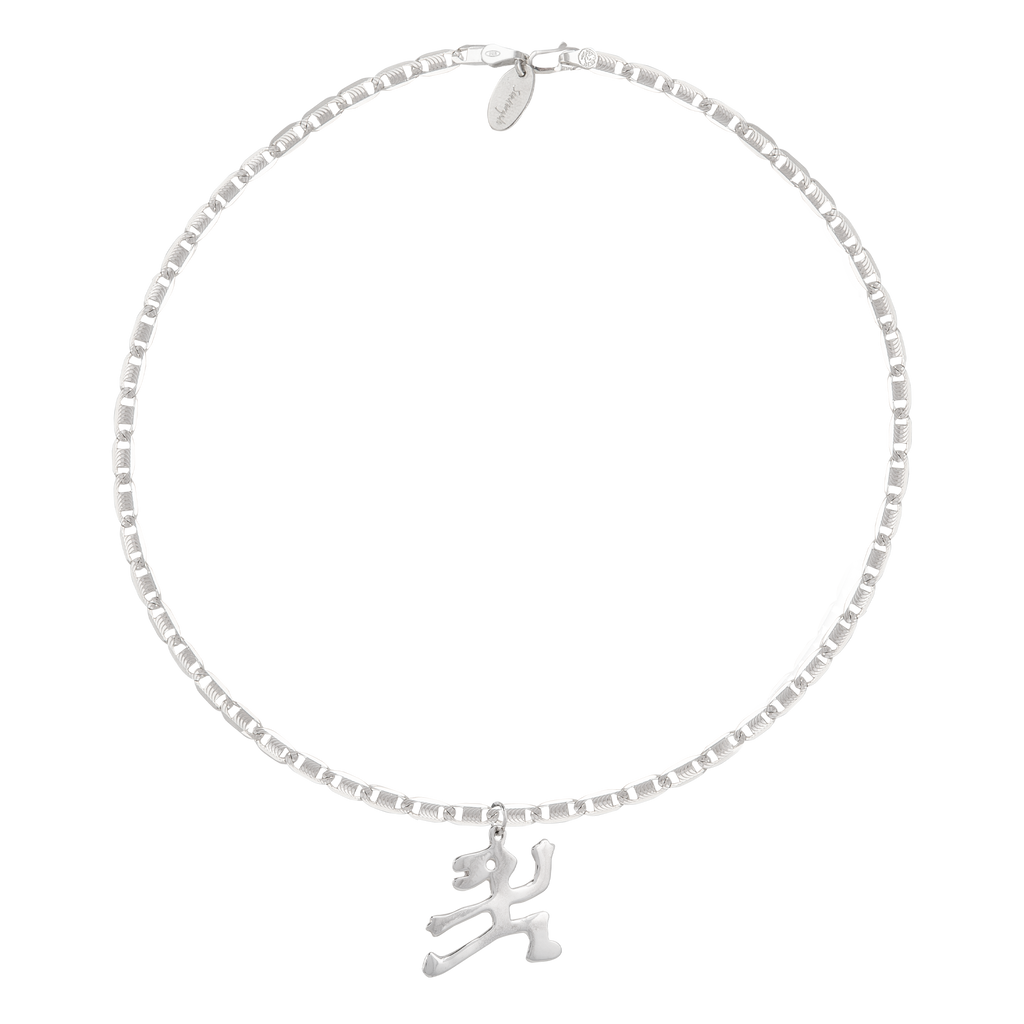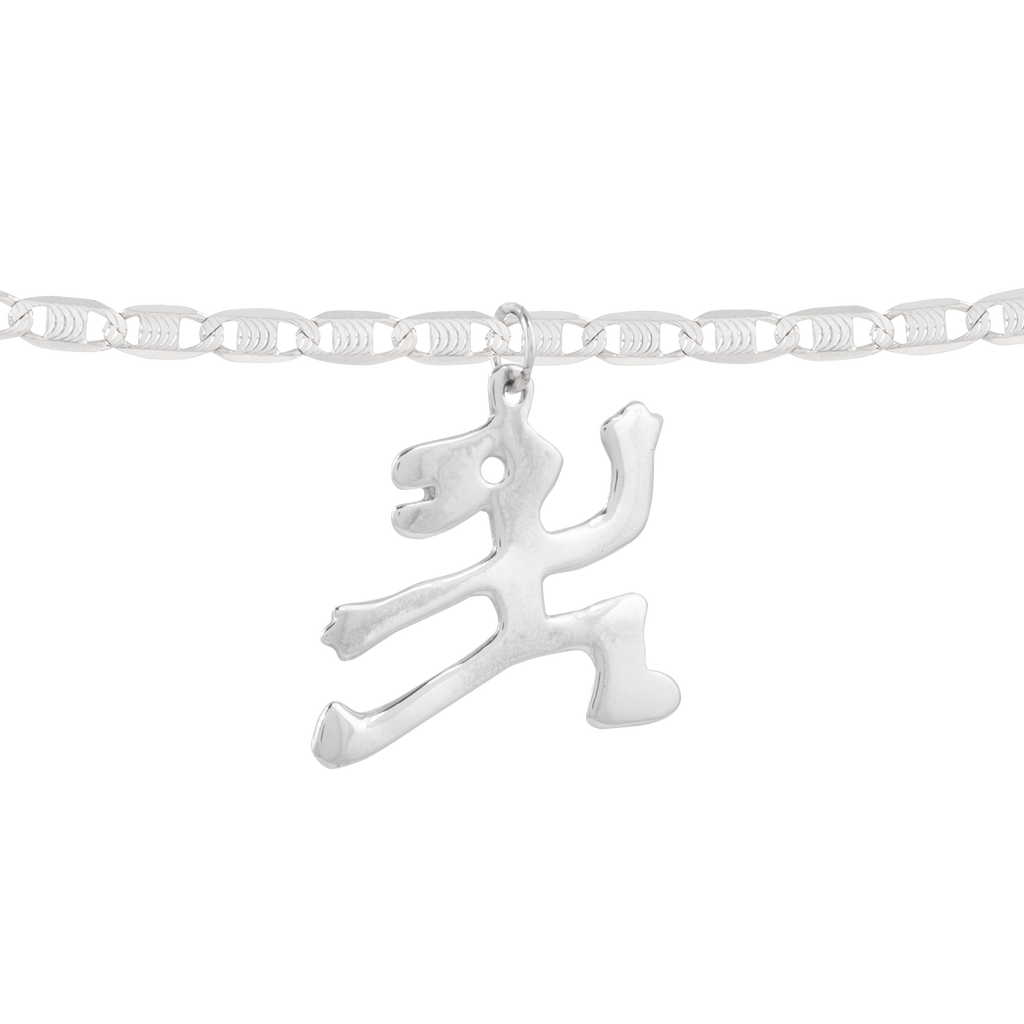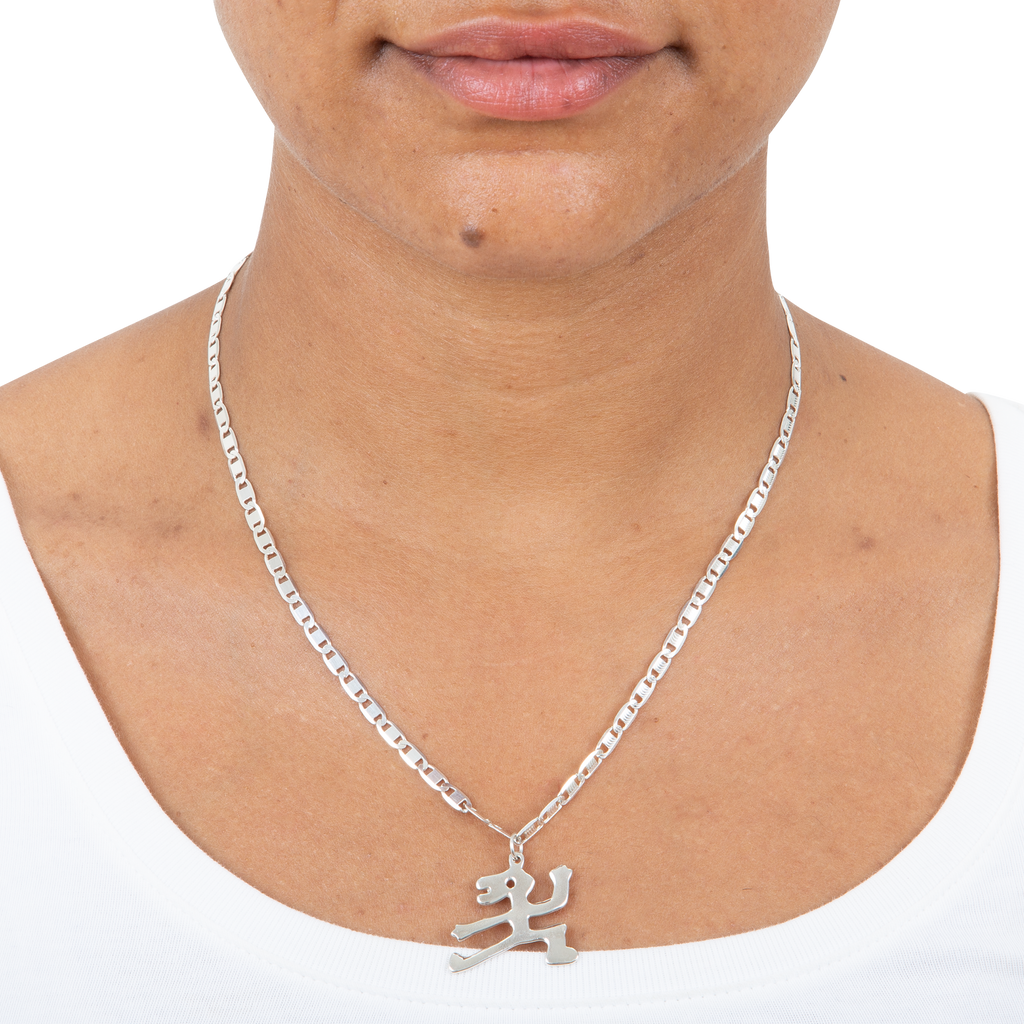 Shelter Necklace (Punch Up)
SANTANGELO is a brand born out of summer. It is the smell of wild hair, late nights and warm skin. When you lick your hand and it tastes like salt. It is about sweating and smiling and talking and remembering. It is about the 80s, the 90s, the rhythm and the beats.Born of a childhood spent between California and Sydney, SANTANGELO's designs evoke a mood of universal sensuality. They are talismans for freedom, hedonism and nostalgia, inspired by club culture, surf movies and the natural world.
Now based in New York, SANTANGELO's pieces are each carefully handmade using pearls, shells, glass beads, precious metals and stones.

Sterling silver hardware, chain and pendant

Available in 18" and 20" length

Crafted using natural elements each piece of Santangelo jewelry is unique, as no two pieces exactly alike.

Handmade in New York.