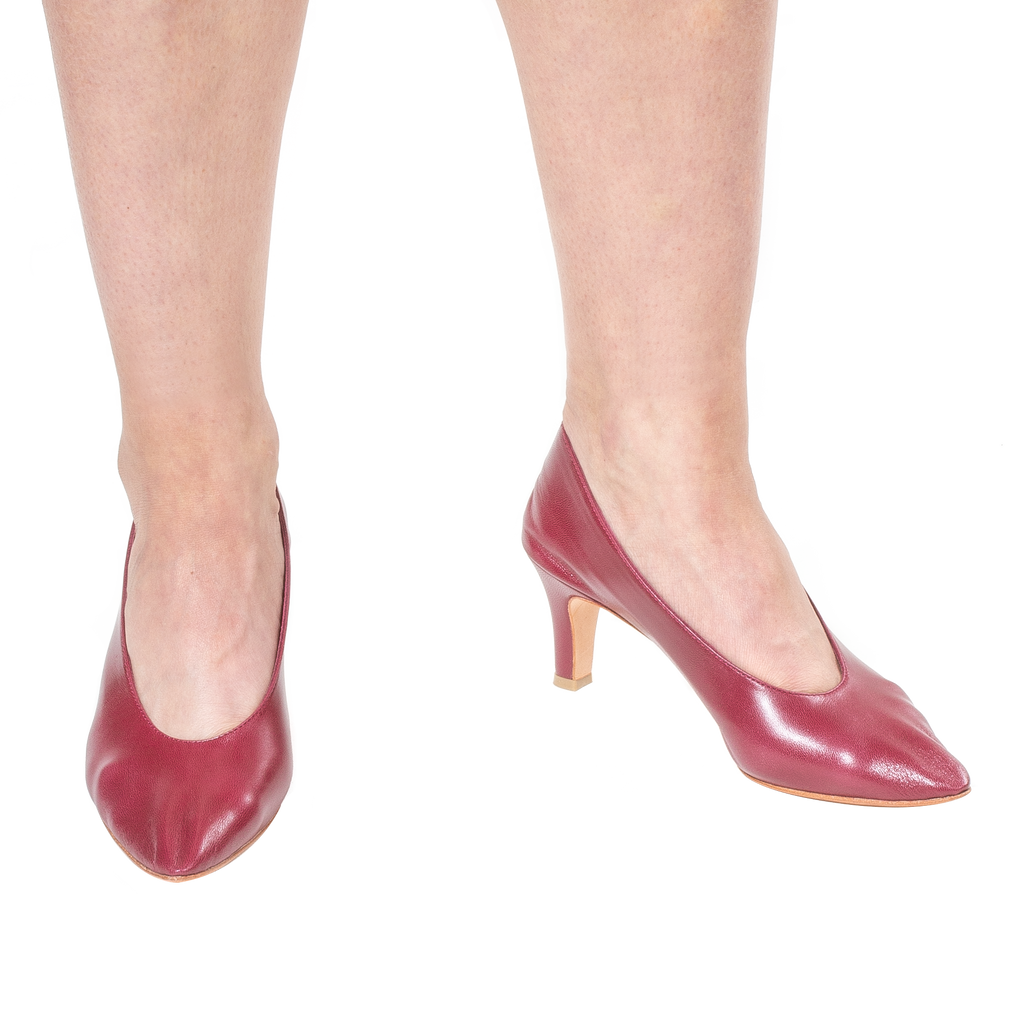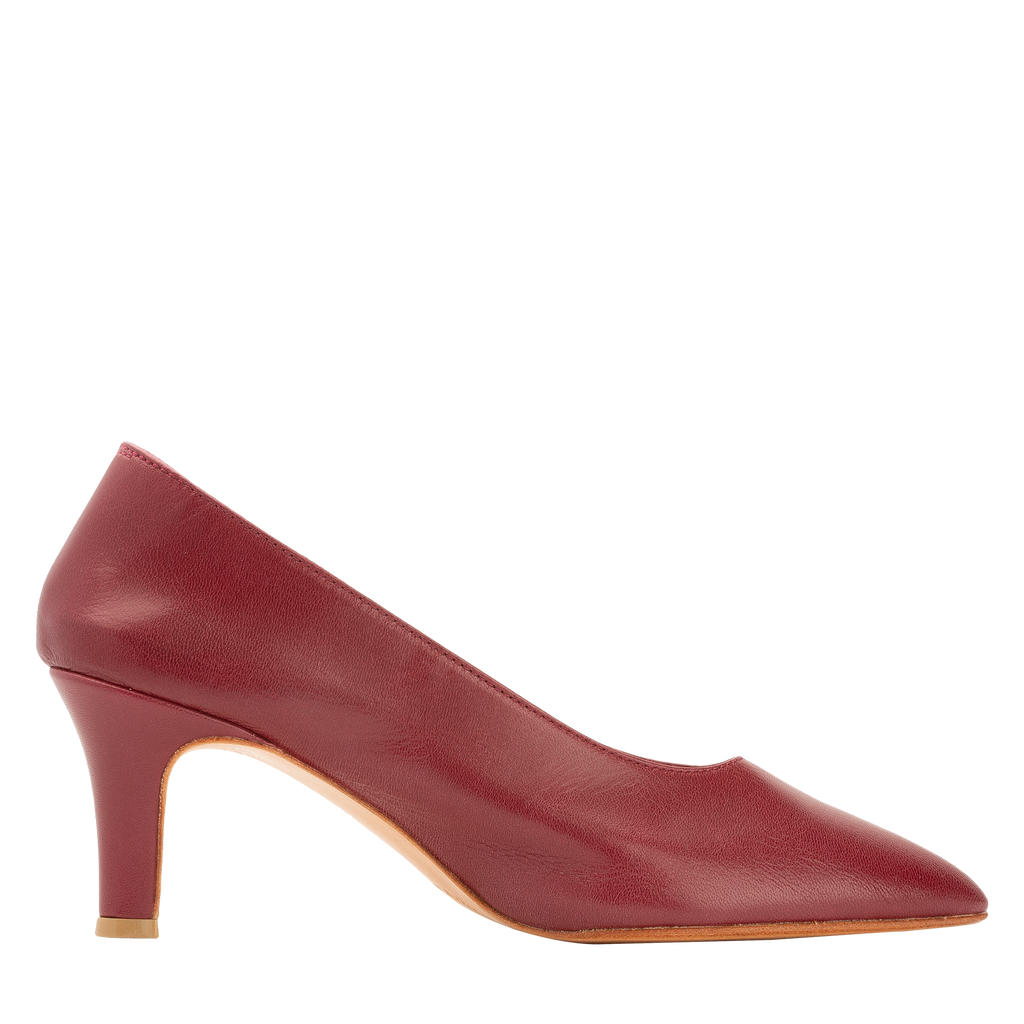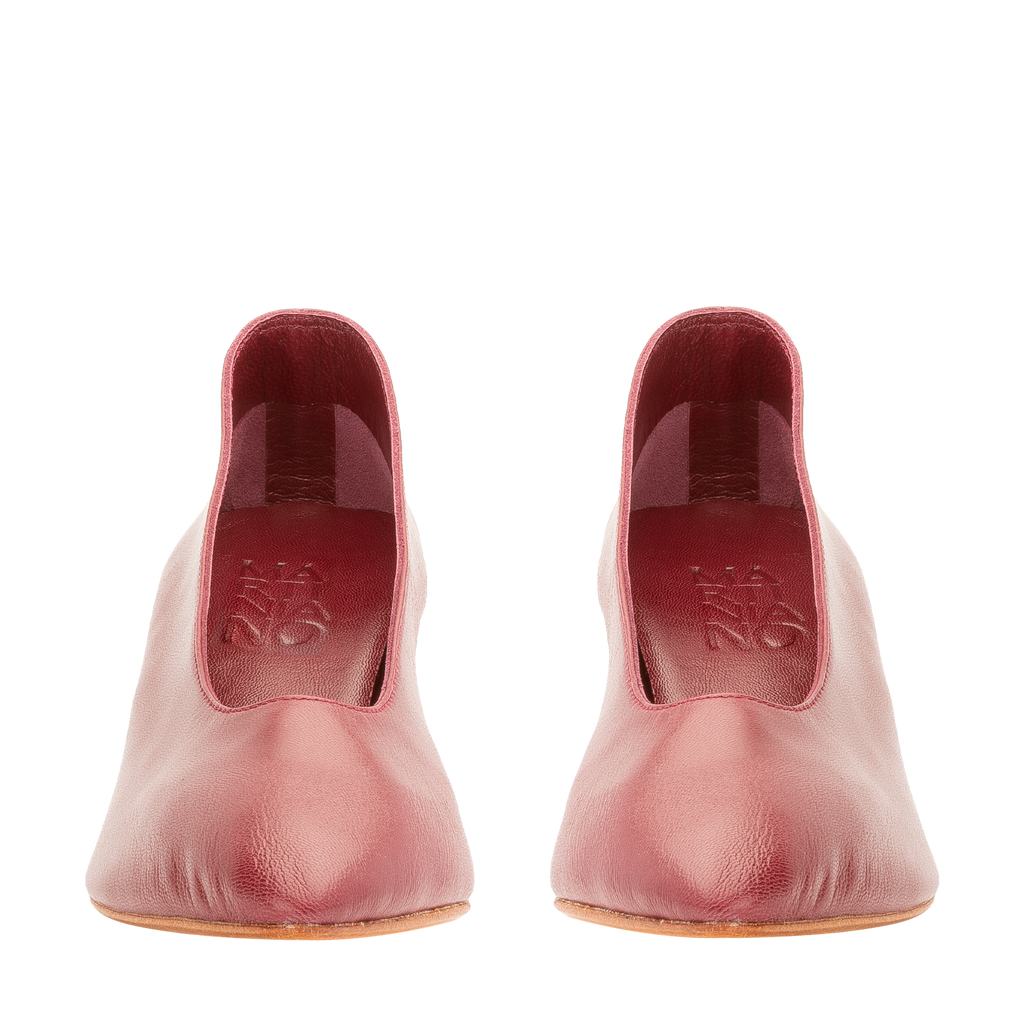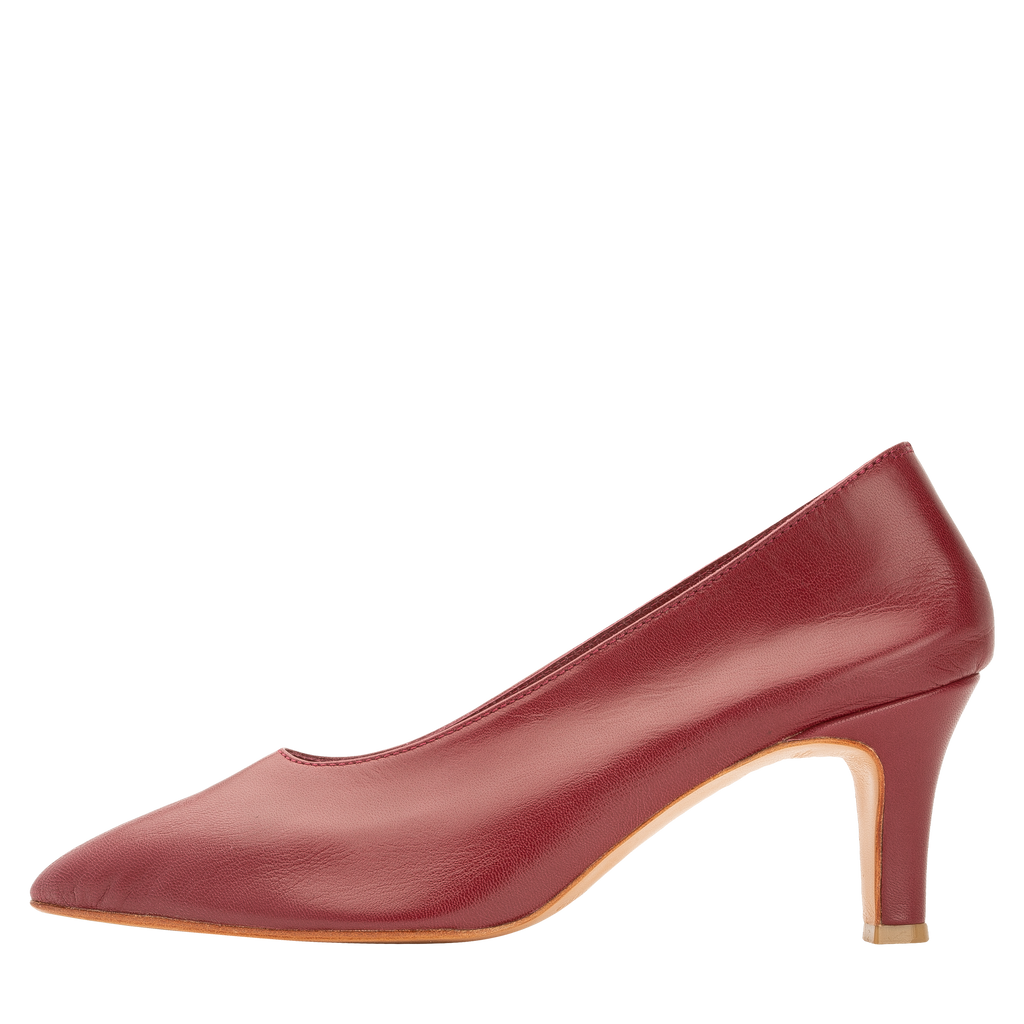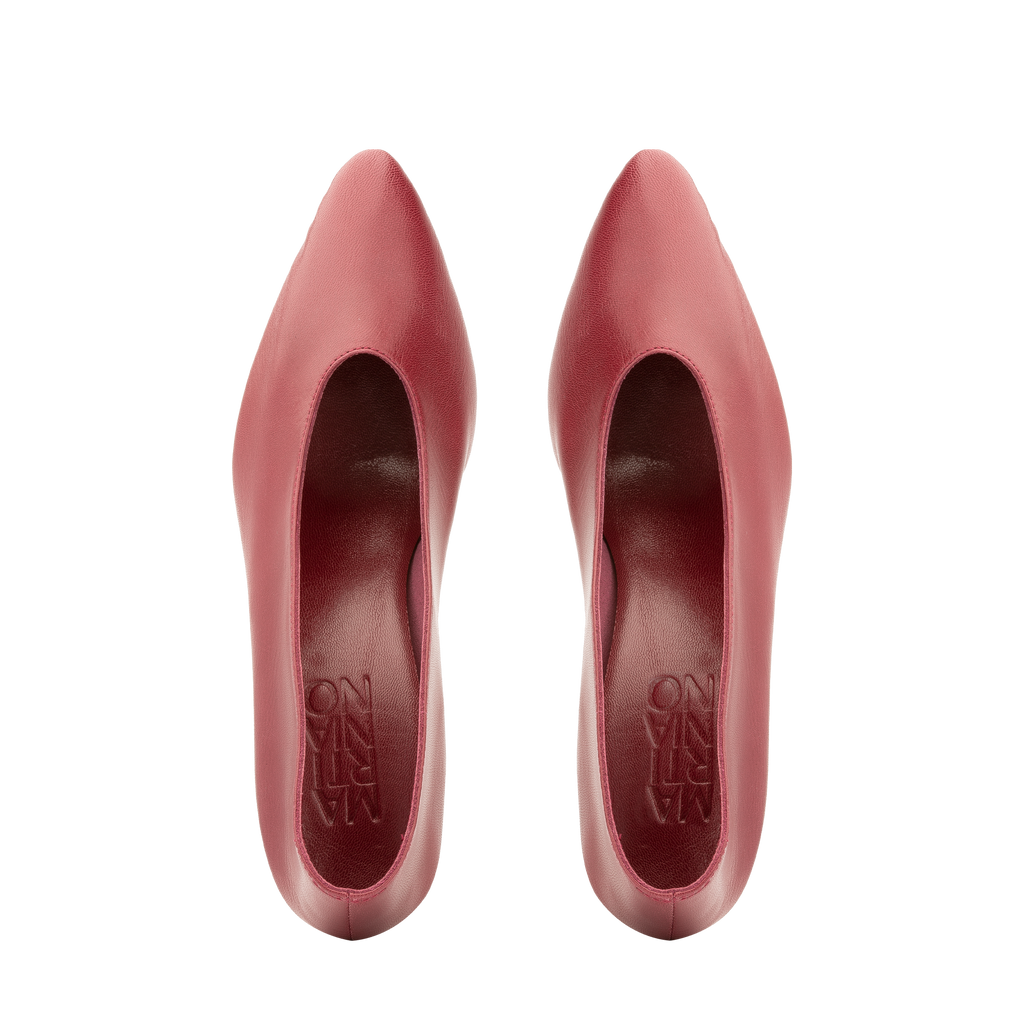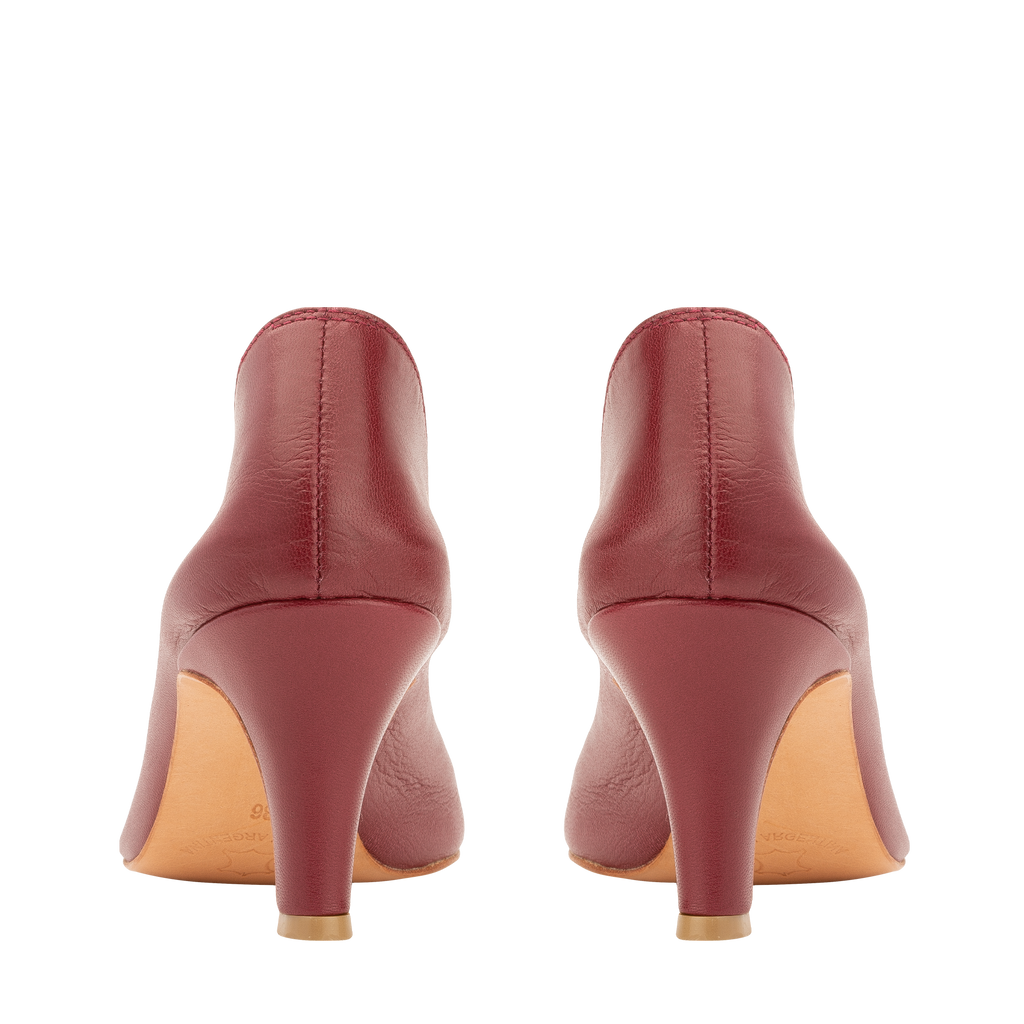 Founded in 2012,Martiniano is an Argentinian line of handmade shoes designed by Martiniano Lopez Crozet. Using time-honored techniques and quality materials, each shoe is cut, skived, stitched, and hand-sewn by artisans in Buenos Aires.


Kidskin heels in wine. Pointed toe. Embossed logo at tonal leather footbed. Covered heel. Leather sole in tan. Approx. 2.75" heel.


Material: Kid Leather


Made in Argentina.