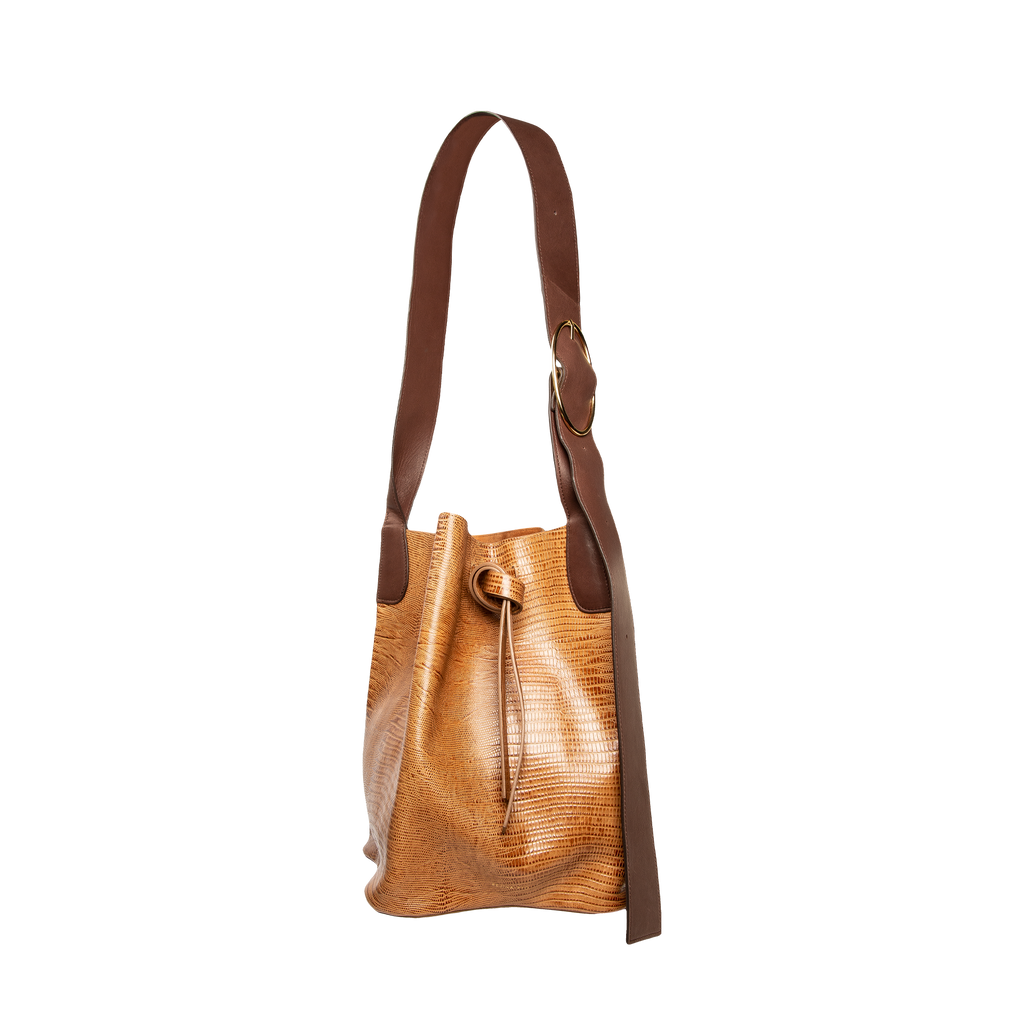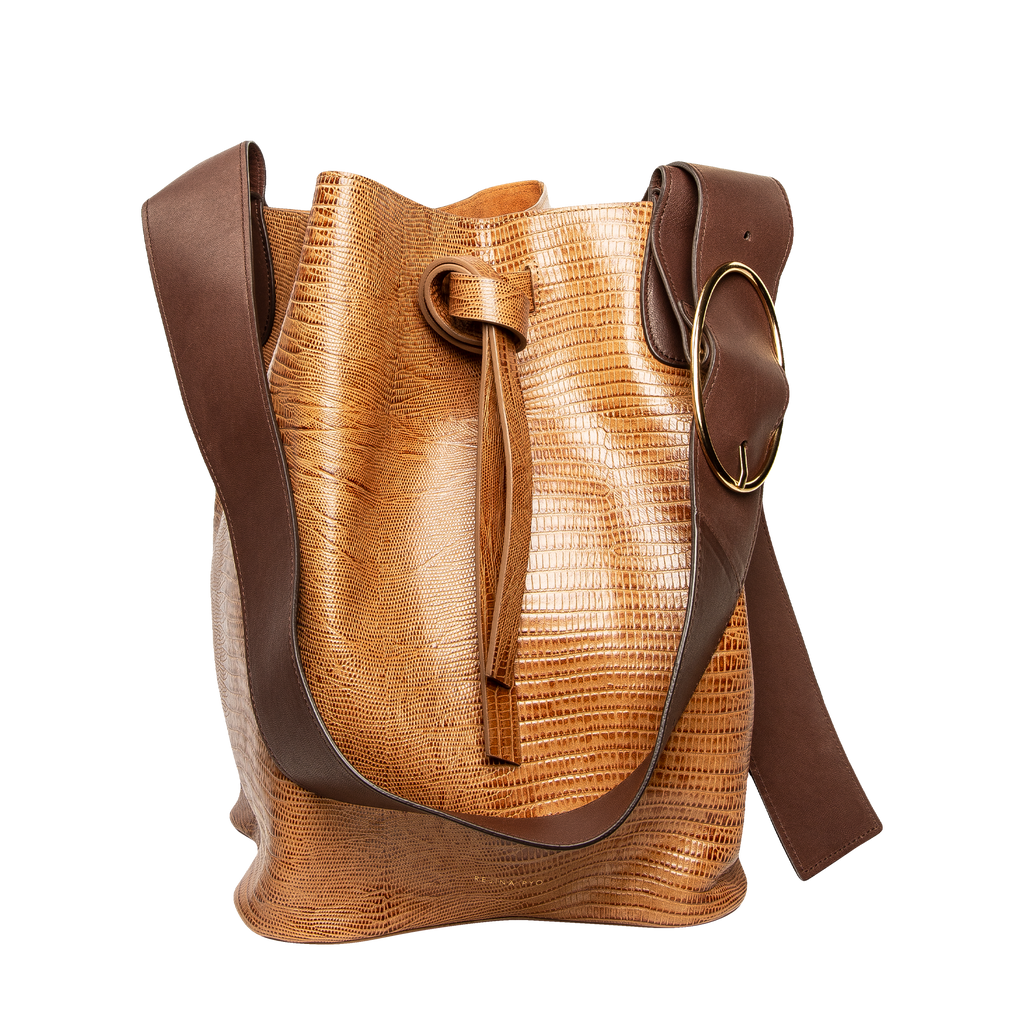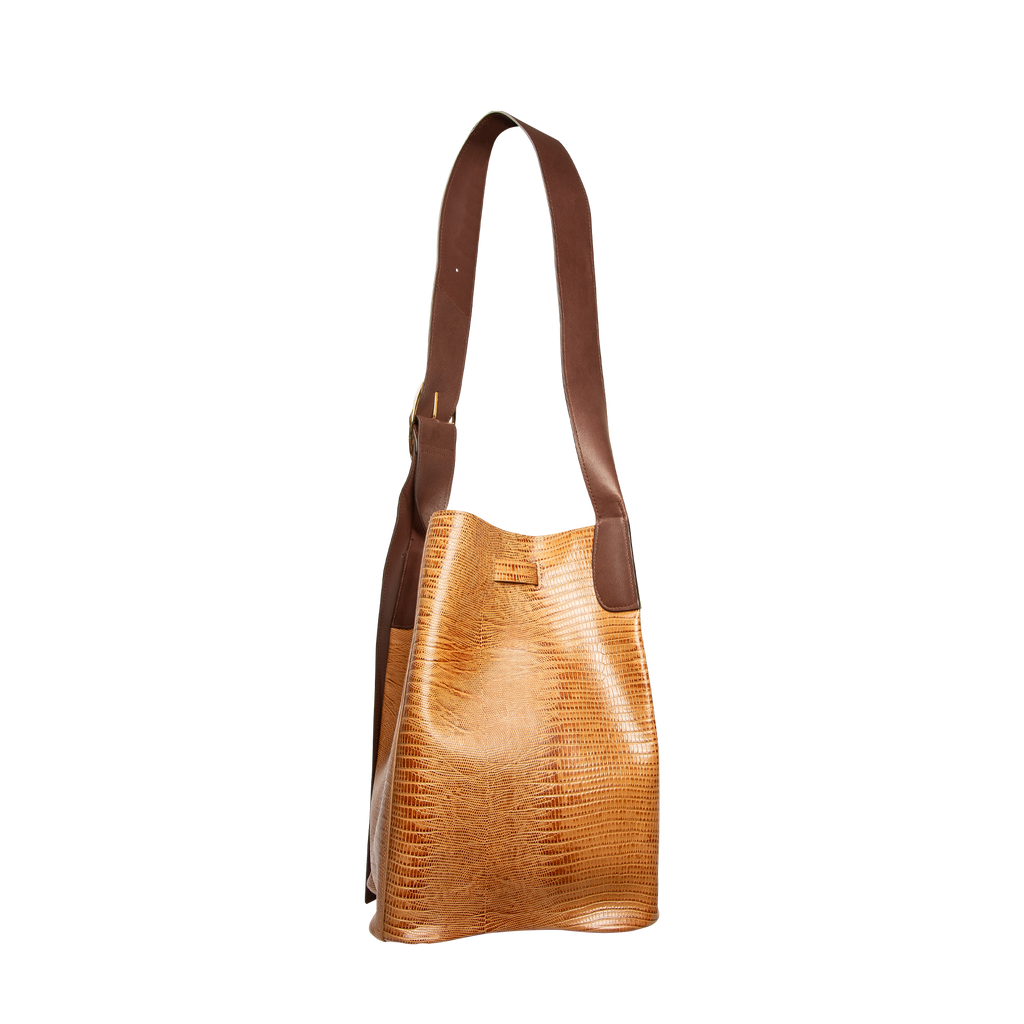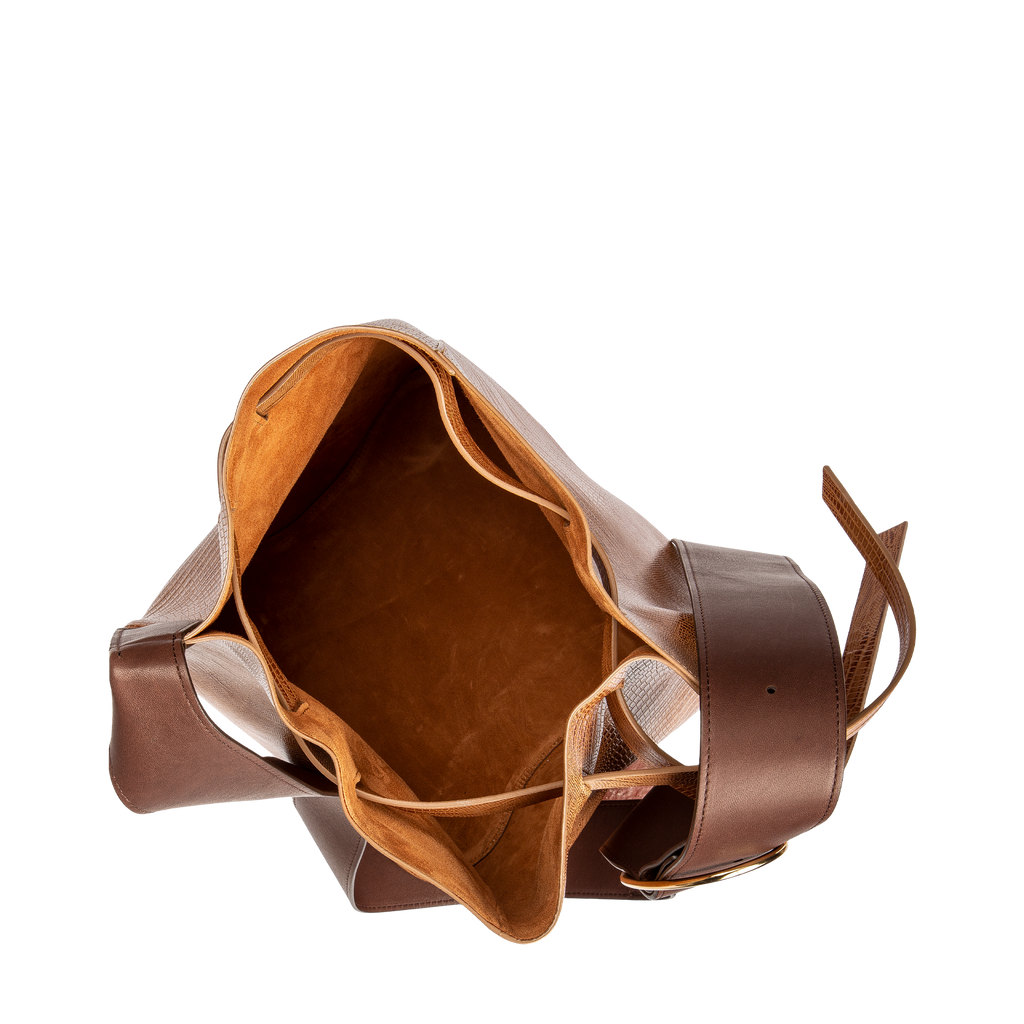 Marlene Bag — Leather Emboss Lizard Brown
Rejina Pyo is a contemporary fashion brand built upon a philosophy that explores dressing as an everyday phenomenon, both mundane and extraordinary, for women all over the world. Wanting to contribute something special to this daily ritual, our vision is to create modern, wearable pieces that encourage individual instincts and maintain relevance and quality over time. At a time where the pace of fashion trends has reached new heights, we live in an overstimulating market which presents customers with new choices every week. Rejina Pyo is not concerned with promoting quick or short-term trends, instead we are focused on building long term relationships and evolving with our wearers over time. 



The Rejina Pyo Marlene Bag in Leather Emboss Lizard Brown is a two-tone leather bag with an embossed lizard skin pattern. Features a chunky drawstring closure, and with an adjustable strap it can be held or worn on the shoulder.


Material: Outer: Cow Leather, Lining: Goat Suede


Final Sale